Items 1 to 3 of 3 on page 1 of 1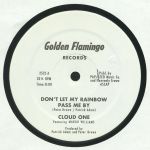 Cat: GF 2525 12. Rel: 22 Jan 18
Disco/Nu-Disco
Don't Let My Rainbow Pass Me By (4:41)

Track 2 (4:43)
Review: One of many stone-cold Patrick Adams disco funk gems, 1981's "Don't Let My Rainbow Pass Me By" enjoys a long-awaited reissue 37 years after its last outing. Its sprightly slippery groove and floating falsettos remain as strong and as a vital as they ever did... But at a fraction of the once triple-figure price tag it's had over the years. Don't let this record pass you by.
…

Read more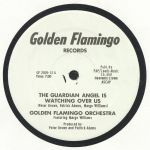 Cat: GF 2929R. Rel: 15 Aug 16
Disco/Nu-Disco
The Guardian Angel Is Watching Over Us (6:53)
Review: A legendary record among collectors and funk and soul fans, constantly subject to shoddy bootlegs and pricetags of well over $700, "The Guardian Angel" is a pretty historical record; not only produced by Patrick Adams, not only blessed with a really meaty, funk-primed break but also a story of New York's vigilante crack team who protected innocent folk on the subway during Manhattan's fabled rougher times. Listen closely and you can literally hear the sounds of the Z train.
…

Read more
Cat: GFR 2828.
Disco/Nu-Disco
God Save & Protect All The Children

God Save & Protect All The Children
Items 1 to 3 of 3 on page 1 of 1