Items 1 to 3 of 3 on page 1 of 1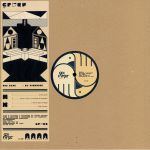 AM PM
(140 gram vinyl 12")
Cat: GFEP 04. Rel: 19 Feb 18
Electro
Das Ding - "Conun Drum" (4:39)

Das Ding - "Life Is A Tool In The Hands Of Strangers" (4:04)

DJ Overdose - "I See No Stars At Night" (4:16)

DJ Overdose - "Potje Freaken" (4:55)
Review: The Go Finger label has been digging into the undergrowth of synthwave sounds and deviant electro for a few years now, more recently graduating from the tape scene to put out EPs of leftfield electronic adventures on wax. This EP in particular is quite something, calling on the vintage talents of Das Ding in all their eerie, warped, pulsing, analogue refinement. "Conun Drum" is a curiously playful trip through noirish cityscapes by way of strobing lead lines and militaristic machine beats, while "Life Is A Tool In The Hands Of Strangers" takes a more uptempo approach without losing the bombast of their melodic arrangements. Dutch electro champ DJ Overdose steps up for the B side, dropping the overcast and creeping "I See No Stars At Night" and the dishevelled robot beatdown "Potje Freaken".
…

Read more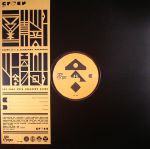 Cat: GFEP 03. Rel: 07 Aug 17
Deep House
When I Pictured Myself

Horriflowers

Nirrimi

Strobes
Review: Route 8 and S Olbricht are both highly regarded artists in their own right, but less light has been shed on their collaborative endeavours as Ste Pwri Tmod. Largely lurking around the Go! Finger label, this second instalment of Selected Works is taken from the album of the same name, giving a proper vinyl outing to some of the stunning tracks previously confined to cassette. "When I Pictured Myself" is a wonderfully laid back jam peppered with personality at every juncture, while "Horriflowers" takes a more uneasy trip into machine techno led by a growling synth. Things cool off considerably on the dubby "Nirrimi" and then "Strobes" rounds the record off with a brooding, wavey cut for dark, romantic dancers to lose themselves in.
…

Read more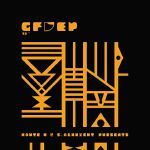 Cat: GFEP 02. Rel: 19 Sep 16
Techno
Don't Miss Us Florida

Don't Miss Us Florida (Route 8 Screw Up mix)

King County Metro Transit

King County Metro Transit (S Olbricht remix)
Review: Madrid's Go! Finger takes the vinyl path again launching some selected tracks from one of their most notable cassette releases to date: Route 8 and S. Olbricht's "Ste Pwri Tmod - Selected Works", Budapest's Farbwechsel duo's early efforts together on Go! Finger. Well known by their most recent releases on Lobster Theremin, Nous, Opal Tapes, Delsin, Gang of Ducks and This Is Our Time, "Selected Works" is finally pressed to please all the hard sick heads eager to play and mix a copy on wax loud! Enjoy this preview of a piece that includes S.P.T. Ballacid's original live recorded tracks "Don't Miss Us Florida" & "King County Metro Transit" plus their respective Route 8 & S. Olbricht remixes. Amazing raw analog deep jam cuts. Stunningly strong stuff. Floorkiller!
…

Read more
$8.77
SAVE 30%
in stock
$6.14
Items 1 to 3 of 3 on page 1 of 1