Glenview Us
Items 1 to 3 of 3 on page 1 of 1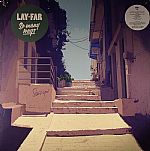 Cat: GVRLP 004. Rel: 25 Nov 13
Deep House
Let Me Fly Away (with Dragon)

Stand Up (with Pete Simpson)

A Little Faith (with Peter Oakden)

Can't Deny (with Souled & Yannah Valdevit)

Futuristic Interlude

Yes You Can

Seaside Interlude

Summer Vacation (with Yannah Valdevit)

When I'm Seeing You (with Vicky Flint)

That Dream

Outro
Review: It's happening quickly for Russian producer Lay Far, whose breakthrough year in 2012 saw him sidle up to labels such as 4Lux, and now he rounds off an even stronger 2013 with his debut album for Chicago stable Glenview. His is a well-rounded vision of deep house that draws on the soulful roots of the genre while embracing the charms of modern methods for a sound that hits on a whole lot of levels. From the sassy roll of "Yes You Can" to the nasty bass and swing of "Let Me Fly Away" there's a lot of meat to these productions, but it's not all funky flexing as R&B-tinted "Stand Up For Love" ably demonstrates.
…

Read more
Played by:
B-Jam
,
Jonna (City Fly / Shadeleaf Music)
,
Fat dog
,
Slothboogie
,
Buzz Compass
,
FStep (Capital Bass)
,
RUSTAM OSPANOFF.
,
Replika (Quintessentials)
,
Thatmanmonkz (Shadeleaf Music)
,
Lay-Far
,
Roberto Rodriguez
,
Frank Booker
,
INKSWEL (HOT SHOT SOUNDS / BBE)
,
Doo
,
Glenview Records Inc
,
The Noodleman
,
Kito Jempere
,
Soul Of Hex
,
Ponty Mython
,
Funkyjaws
,
Mad Mats
…

Read more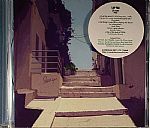 Cat: GVRCD 004. Rel: 25 Nov 13
Deep House
Intro

Let Me Fly Away (with Dragon)

Stand Up (with Pete Simpson)

A Little Faith (with Peter Oakden)

Can't Deny (with Souled & Yannah Valdevit)

Futuristic Interlude

Yes You Can

Seaside Interlude

Summer Vacation (with Yannah Valdevit)

We Are The Drum

When I'm Seeing You (with Vicky Flint)

That Dream

A Piece Of Devotion

So Many Years (with Sarah Winton)

Outro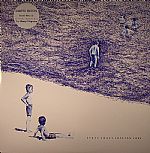 Cat: GVRLP 005. Rel: 31 Mar 14
Disco/Nu-Disco
Get Away, Get Away

Space Coast Theme

Meet Me In the West End

Feeling Warm

El Mensaje

Please Release Me

Space Coast vs Quentin Quatro - "Love Games" (part 2)

Space Coast Theme

Homeboy - "Hula Hoop" (Sleazy McQueen remix)

Get Away Get Away

BG Baarregaard, The Sound

Meet Me In The West End

Coffee Way

Please Release Me

Anti Social Boogie

El Mensaje

Volta Cab - "I Feel Good In My Skin" (feat Frank H Carter III - Ray Mang & Severino remix)

Beard In Dust - "Revolution In Mordor"

Feeling Warm

Love Games (pt 2)
Review: Following well received outings on the likes of Compost, Paper and Virgin, Sleazy McQueen and Jorge Collazo's Space Coast project go deep with their debut album. As extensive as it is cosmic, as polished as it is deep, as sexy as it is soulful, each one of these cuts represents the duo at their very best. Highlights include the sensual big room subversions of "El Mensaje", the loopy, breathy beach-stomper "Please Release Me" and the awesome twinkles and sonic shimmers of "Space Coast Theme"... But to be honest, each and every cut is a highlight in itself. Debut albums don't get more discerning than this.
…

Read more
$29.11
SAVE 33%
in stock
$19.50
Items 1 to 3 of 3 on page 1 of 1