Items 1 to 3 of 3 on page 1 of 1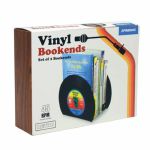 Cat: 631066 Rel: 31 Oct 16
Vinyl bookends
Notes: These funky little vinyl bookends will add a little bit of retro style to your shelving. Prop up your collection of CDs and books with these classically shaped bookends - each set contains two vinyl record style bookends. Viva la vinyl revolution.
…

Read more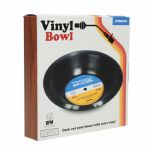 Cat: 631060 Rel: 31 Oct 16
Vinyl bowl
Notes: What better use could you make of your dusty old records (Rather than listen to them?) Have them as bowls to put your fruit in, obviously!
…

Read more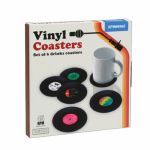 Cat: 631062 Rel: 31 Oct 16
Set of 6 vinyl drinks coasters
Notes: Adorn your coffee table with these stylish retro vinyl record coasters, each one features a different record label design, making them perfect for old school music lovers.
…

Read more
Items 1 to 3 of 3 on page 1 of 1