Items 1 to 3 of 3 on page 1 of 1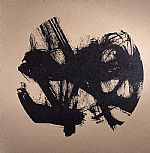 Cat: GPH 21. Rel: 01 Sep 14
Techno
Eastern Renaissance - "42A 19' 53 N"

Mike Parker - "Night Of 21 Hours"

Echologist - "Burn Permit"

Stanislav Tolkachev - "The Right Side Of Hell"
Review: Though largely a platform for full artist releases, Mike Parker's Geophone label does dabble in the occasional various artist release and the last one (GPH19) really set the bar high with contributions from Voices From The Lake, Stanislav Tolkachev and that sensational Shifted remix of Parker. For this latest issue, Tolkachev is invited back to the label and he provides a chaotic "The Right Side Of Hell" which sounds like X-101 gone wrong (in a good way), while Eastern Renaissance's "42A 19' 53 N" is like hearing Warp's LFO mixed together with Prologue techno. Echologist, aka Brandon Moeller, provides a beat down and pulsating "Burn Permit" - and as you'd expect, Mike Parker throws down some deep and throbbing modulations on "Night Of 21 Hours".
…

Read more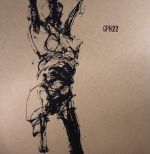 GPH 22
(limited 10" in screen-printed sleeve)
Cat: GPH 22. Rel: 27 Mar 17
Techno
Night Calling (8:20)

2_gated EXP (6:12)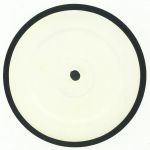 Cat: GPH 19. Rel: 18 Mar 13
Techno
Voices From The Lake - "Reptilicus" (feat Donato Dozzy)

Mike Parker - "Mnajdra" (Shifted remix)

Stanislav Tolkachev - "Heartbeat"
Review: In what could be the biggest techno release of 2013 so far, Geophone delivers a rarely seen VA package, with Mike Parker only appearing in remixed form. Donato Dozzy and Neel's revered Voices From The Lake collaboration supply their first release outside of Prologue with some throbbing brain pulses in "Reptilicus" - much harder sounding than their album material. Shifted's remix to Parker's "Mnajdra" is outrageously Berghain-centric, as mechanically mutated insect buzzes hammer away to scraping and suctioned percussion. Ukrainian artist Stanislav Tolkachev, who is making a name for himself since his track "Building Peaks" on Developer's Modularz settles into Geophone's 19th release with his usual frenetic pace, this time employing thudding drums and melancholic atmospheres likened to Aphex Twin's more emotional material.
…

Read more
Items 1 to 3 of 3 on page 1 of 1