Labels
Items 1 to 2 of 2 on page 1 of 1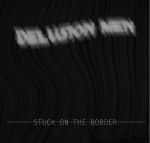 Cat: FN 007. Rel: 25 Sep 17
Techno
Stuck On The Border

Downfall

Ruse

The Wanderer

Time Trap

Delusion Schedule

Restless Legs

Dub & Out
Review: Hailing from the fertile community they have built up around them in Bucharest, Delusion Men and their label Future Nuggets represent a very different twist on the contemporary Romanian electronic music scene. This album is a prime case in point, dealing in off-kilter wavey synths, intriguing rhythmic approaches and spooked out atmospheres that speak as much to the folkloric mystery of the East as any electronic traditions from other parts of the world. If you're drawn to music that sends you to exotic new places on the fringes of your imagination, then Stuck On The Border is the album for you.
…

Read more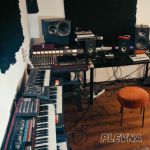 Cat: FN 005. Rel: 22 Aug 16
Balearic/Downtempo
Cherna M

Kor

Gazelei Spirit

Dunarea
Review: Plevna (an alias of Horatiu Serbanescu, long-time contriver at Future Nuggets and co-founder of Steaua de Mare) presents its first full EP.

After incubating for almost 2 years while extracting and forging gems in the south-east space-time anomalies, the untraceable sound of Plevna has reached the optimum balance between eighties delicate nostalgia and contemporary local oriental melody. Bouncing on the delightfully twisted 9/8 groove, this is a unique contact with a multiverse under meticulous construction, an excursion abundant in haunting tunes and unfamiliar melancholy.
…

Read more
Items 1 to 2 of 2 on page 1 of 1