Labels
Items 1 to 3 of 3 on page 1 of 1
Cat: FRO 008. Rel: 09 Jan 17
Ambient/Drone
Naksitrallide Avamang (0:43)

Naksitrallid (3:39)

Klaabu (3:33)

Linalakk & Rosalind (2:42)

Karsumm (2:49)

Klaabu Kosmoses (2:38)

Klaabu Holjung (1:02)

Klaabu Tiitrid (1:04)

Kassid Rundavad (1:50)

Rotid Rundavad (1:44)

Kingpool & Harakas (1:36)

Ohtu (2:11)

Lunapark (2:17)

Lepatriinude Algus (1:46)

Liigub (1:23)

Lepatriinude Talv (2:52)

Salvadore (1:29)

Lumivalgeke (2:23)

Kadunud Lumivalgeke (2:15)

Lumivalgekese Oo (0:43)

Pakapikud (2:10)

Jingle Bell (2:05)

Lepatriinude Arm (0:54)

Lepatriinude Joulud (3:16)
Review: During the 1970s, Sven Grunberg was a member of Mess, one of Estonia's most notable progressive rock bands of the period. Towards the end of the decade, he began turning his attention towards both soundtrack composition and ambient music, creating meditative electronic workouts partially inspired by his Buddhist faith. Anima 1977-2001 offers a showcase for some of his lesser-known soundtrack work, and is made up of previously unreleased tracks originally recorded for obscure animated films (and, intriguingly, what the label calls a "puppet play"). Naturally, it's all enjoyably eccentric, but also hugely impressive, sitting somewhere between electronic library music and more straightforward cinematic fare.
…

Read more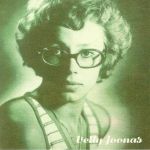 Cat: FRO 007. Rel: 18 Sep 17
Soul
Stopp, Seisku Aeg! (4:19)

Kaes On Aeg Aka I Feel Like Making Love (2:50)
Review: Those delighted by Tallin's Porridge Bullet great job of documenting the late '80s and early 90s period of Estonian music and eager to learn more of the Eastern European country's music heritage should delve into the discography of Frotee. The label's latest release throws the spotlight on Estonian soul singer Velly Joonas, specifically the covers of European songs she recorded during the 1980s. "Stopp, Seisku Aeg!" (or "Stop! Stall the Time!") is a cover by Joonas of "I See Red" from Frida, with the Estonian providing her own lyrics over backing from amateur group Vstretsa and seems quite faithful to the soft skanking 1982 soul number. Complementing this is a wonderful cover of "Feel like Makin Love" which Frotee suggest was laid down in one hour.
…

Read more
Played by:
Balearic Gabba Sound System
,
Mike Shawe ✮ Hot Buttered Soul
,
Arsenii
,
Phillie P
,
Manu•Archeo
,
Adventures in Paradise
,
Watson
,
Alex Zuiev
,
Sock Free Hideaway
,
Monsieur Cedric (Serie Limitee)
,
Dj soFa
,
Lipelis
,
Disco Tech (DiscoDat)
,
Rowed Out Records
,
Kenneth bager
,
I Love 45's!
,
Steve Lee
,
Moonboots
,
Frotee
,
Benjamin Fröhlich
,
AlexUnder Base
,
Juno Recommends Soul
…

Read more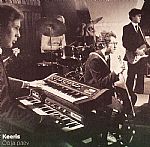 Cat: FRO 002. Rel: 23 Sep 13
Disco/Nu-Disco
Oo Ja Paev (4:01)

Kujutlus (4:15)
Items 1 to 3 of 3 on page 1 of 1