Fragrant Harbour
Items 1 to 3 of 3 on page 1 of 1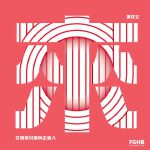 Cat: FGHB 005. Rel: 09 Apr 18
Techno
Catch It (Calm Manoeuvre)

Catch It (Jam)

Ruhrschnellweg (Last Exit Stahlhausen mix)
Review: Fragrant Harbour once again dig out a cult gem from the seemingly endless vaults of 90s dance music, picking up on a rare and precious gem from a seminal Laurent Garnier mix and giving it the remaster and reissue it deserves. The artists responsible, Broccoli Brothers vs Righteous Men, hailed from Germany and were trying to emulate Mike Dunn. "Catch It (Calm Manoeuvre)" is a spaced out deep house track with all the gritty impact of a classic jam, while "Catch It (Jam)" gets decidedly rowdy with its hefty kick, jacked up swing and wonky bassline. On the B side "Ruhrschnellweg (Last Exit Stahlhausen Mix)" brings a little Detroit flavour into the mix with spectacular, uplifting results.





…

Read more
$9.39
SAVE 25%
in stock
$7.05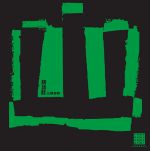 Cat: FGHB 004. Rel: 30 Oct 17
Techno
Triangular

Heliopolis

In Flames

Luminescence
Review: Hong Kong based label Fragrant Harbour has thus far supported work from choice leftfield beat candidates such as General Ludd, Fulbert and Renart, and this time turns its attentions to international outfit LPZ. There's a modernist, UK-leaning style to their brand of mutant techno, focusing on crooked, moody rhythms that sup from the same font as Livity Sound et al. "Triangular" crashes and bangs its drums through blissful pads before "Heliopolis" pushes the kick to the foreground and dives into more meditative depths. "In Flames" rides some dreamy breakbeat tones and "Luminescence" rounds the EP off with another crafty pairing of off-centre beats and soundsystem-ready tones.
…

Read more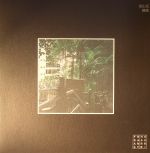 Cat: FGHB 001. Rel: 02 Mar 15
Techno
Hors Sentiment

On Disait Quoi?

Pronoms Personnels

Seul Avec Ma Joie/Je Vainquis Par Les Larmes (6:37)
Review: Meet Renart, genius, young and mysterious french techno producers, largely noticed over the last few years for his carefully crafted releases on French labels such as Cracki Records, Dawn Records and the Acid Arab Compilation. For his 4th EP, Renart produced four house tinted techno tracks for the launch of the Hong Kong based house + techno label "Fragrant Harbour".

…

Read more
Items 1 to 3 of 3 on page 1 of 1