Items 1 to 2 of 2 on page 1 of 1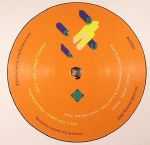 Cat: 4CLB 001. Rel: 15 Aug 17
Minimal/Tech House
Alan Castro - "Elpasadohoeshoy" (7:09)

Neik - "Hippie Futurista" (7:32)

Yanee - "Morph" (7:42)

Pedro D' Alessandro & Maxi Fried - "North Market At 3 AM" (7:17)
Review: As you can imagine, the For Club label's modus operandi is to get people onto their feet and nodding those heads. The core of it is that simple - and so it should be! They kick off with this collaborative opener, with Alan Castro's bleeping house experiment to open the festivities, followed rather smartly by Neik and the supremely glitchy "Hippie Futurista". On the flip, Yanee's "Morph" is an itchy groove filled with all sorts of percussive flair, whereas "North Market At 3 AM" sees Pedro D'Alessandro and Maxi Fried construct a beautifully funky little house number with an elegant swing.
…

Read more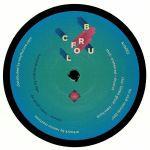 Cat: 4CLB 002. Rel: 06 Mar 18
Minimal/Tech House
Limbo Glock (8:30)

Bass Hook (6:47)

Scattered (7:09)

Druscot (7:20)
Review: Argentinian Imprint For Club welcomes local artist Matias Spataro aka Cazaux for its second release. A four track EP that's said to be straight off the dome - it is indeed some fairly heady and hypnotic faire for fans of minimal house on the Limbo Glock EP. Kicking off with the title track - a bumping and shuffling affair with somewhat tropical rhythmic elements, reminiscent of Vinyl Club boss Luc Ringeisen's work. On the flip, he picks up the pace with "Scattered" an emotive microhouse jam guaranteed to make you sweat, while closing track "Druscot" is a dusty, woozy reductionist number on the analogue tip, that's perfect for the afterhours and will appeal to fans of similar sounds by Robin Ordell or Birdsmakingmachine.
…

Read more
Items 1 to 2 of 2 on page 1 of 1