Items 1 to 2 of 2 on page 1 of 1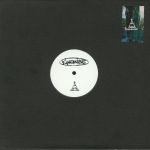 Kingwise
(hand-stamped 12" limited to 300 copies)
Cat: FLK 2. Rel: 20 Jun 17
Breakbeat
Kingwise (5:56)

Untitled (7:33)

Flat 8 (6:35)

Version 2 (7:03)
Review: Who is this deep space stranger? Who are Folklore? What's in the water in Toulouse? Because the city is churning out some impeccable bass talents right now... And we suspect some of them are involved in this mysterious project. Each track tells a different tale in a subtly circular fashion; "Kingwise" shimmers into a light, breezy UKG-style two-step, "Untitled" cranks up on channel one with its low and slow dub techno mysticism while "Flat 8" leans back on an icy Alaska-style jungle roll-out. Finally "Version 2" takes us back over familiar chords but does so with a sublime dub beat and sense-blurring clipped synths. The music has all the answers.
…

Read more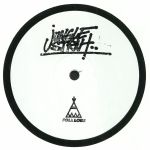 Cat: FLK 3. Rel: 19 Jun 18
Drum And Bass
165 Jazz (6:32)

Kominike (7:00)

21" Speakers (5:46)

Jungle Strut (5:50)
Review: Anonymous Toulouse collective Folklore elevate their third missive to wax and it's sounding all the fatter for it. Freerange system focused jams we're treated to the full spectrum; the ricochet riddim and dreamy twinkles of the eastern jungle stepper "165 Jazz", the Claussell spiritual uplift of jacking gem "Kominike", the skank happy hot shuffle UK of "21' Speakers" and the deep oceanic submersion of the title track "Jungle Strut". Some lores were made to be broken...
…

Read more
Items 1 to 2 of 2 on page 1 of 1