Items 1 to 2 of 2 on page 1 of 1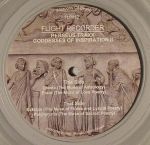 Cat: FLR 012. Rel: 08 Jun 15
Deep House
Urania (The Muse Of Astrology)

Erato (The Muse Of Love Poetry)

Euterpe (The Muse Of Flutes & Lyrical Poetry)

Euterpe (The Muse Of Flutes & Lyrical Poetry)
Review: 18 months after Perseus Traxx brought Flight Recorder his first E.P, dedicated to four of the nine Muses of ancient Greece, the label now ushers in the second instalment dedicated to four more Muses, on Goddesses Of Inspiration II. The feel is the same as before with jagged cutting tones jammed live then edited down. Heavy synths and scattered drums perform an ode characterising the appropriate Muses, as tangled wires and a pair of hands wrench the overload of inspiration they give from basic machines. Once again Perseus' release on Flight Recorder is a unique set of acid-free sonic experiments, that sometimes feel as cold and edgy, as they do warm and carefree.
…

Read more
$7.13
SAVE 25%
in stock
$5.35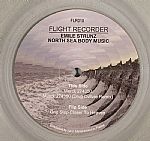 Cat: FLR 010. Rel: 08 Sep 14
Disco/Nu-Disco
Merck 274350

Merck 274350 (Drvg Cvltvre remix)

One Step Closer To Heaven
Review: 'Merck 274350' With its propulsive mechanical basslines, industrial-strength percussion, and a Germanic vocodered mantra, this Teutonic Panzer Tank of a track takes absolutely no prisoners - an electronic matter of fact statement inspired by the passing of time, fate, circumstance, and synchronicity. Holland's misanthropic high priest of psychedelic, doomy, dark house & techno, Drvg Cvltvre, delivers a trippy interpretation, turning the track into a lysergic love letter to this iconic chemical catalyst, maintaining the dynamic bassline of the original but adding a nagging 303 line to deliver an explosive 3am dancefloor device.
One Step Closer to Heaven begins with a metronomic, rhythmic New Beat stomp and a nagging insidious synth refrain that recalls the more electronic side of New Order. Muscular synth riffs then drop in and out of the mix, taking the track into dark EBM territory and ramping up the pressure before the influences of Giorgio Moroder and Cerrone come to the fore, propelling the track into a rapture of hypnotic celestial electronic disco.

…

Read more
Items 1 to 2 of 2 on page 1 of 1