Items 1 to 3 of 3 on page 1 of 1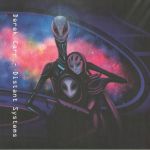 Cat: FS 008. Rel: 14 Sep 17
Techno
Artifice 2 (7:25)

Terrahawk (5:58)

3389 (6:59)

East Is East (6:55)
Review: The resurgence of Derek Carr, a producer whose obscure early 2000s deep techno releases have long been held in high regard by collectors, has been heartening to see. His ongoing artistic rebirth continues here, as the Irishman pitches up on FireScope with four more immaculate compositions. He begins by joining the dots between classic intelligent techno and bustling electro on attractive opener "Artifice 2", before necking a boot load of anti-depressants and laying down a sparkling chunk of melodious, outer-space warmth ("Terrahawk"). Over on the flipside, Carr wraps gentle acid lines and high register electronics around a hybrid analogue deep house/Motor City techno groove ("3 3 8 9"), before imaging a utopian world fuelled by classic Japanese techno and Larry Heard style beauty ("East is East"). In other words, it's another superb EP of superior melodious techno.
…

Read more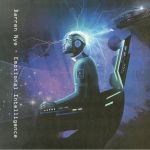 Cat: FS 010. Rel: 21 Feb 18
Techno
Things She Said (7:35)

Emulated Emotions (7:58)

Plasmid Soul (6:33)

Fragments (3:23)

Disconnected Reality (7:29)
Review: FireScope Records present Darren Nye, a UK producer who has been writing music since 1995. Emotional Intelligence is his first-ever vinyl release, which fully represents the label's ethos. An emotional and heartfelt work, it features influences from label heads B12 ("Things She Said") and other Sheffield or Detroit innovators. Be assured that there's proper contemporary techno with emotive Motor City vibes here, like on "Disconnected Reality" - an otherworldly ambient techno expression which will have you levitating into the cosmos. Elsewhere, there's the very deepest strains of electro in the form of "Emulated Emotion" or "Plasmid Souk" respectively.
…

Read more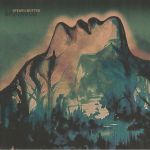 Cat: FS 012. Rel: 04 Apr 18
Techno
Sleep Gives Freedom (5:49)

Statuesque (5:14)

Memories Of You (4:26)

Cracked Reality (3:37)

Degenerator (4:54)

Oracle Unleashed (5:06)

Squad Free Force (4:39)

First Degree Anguish (3:26)

Infinity Engine (5:45)

Binary Breakdown (4:11)

Takedown (5:02)

Hand In Hand (6:05)
Review: Despite boasting a bulging solo discography that stretches right back to the turn of the '90s, B12 man Steve Rutter has never before released an album under his given name. BrainFog, then, is something of a surprise treat. What's less of a surprise, though, is the quality of the collected material, which is every bit as melodious, atmospheric and finely crafted as Rutter's B12 work. While the album does contain a few forays into darker, murkier electro territory, for the most part Rutter explores laidback IDM and intelligent techno territory, flitting between chiming, deep space electronica, rolling deep techno, horizontal ambient and fluid, melody-rich analogue workouts. In other words, it's a fantastic album from a true pioneer of British techno.
…

Read more
Items 1 to 3 of 3 on page 1 of 1