Items 1 to 3 of 3 on page 1 of 1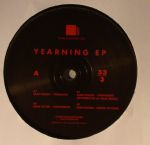 Cat: FINALCHAPTER 006. Rel: 28 Sep 15
Techno
Yearning (6:08)

Continente (6:29)

Continente (Eduardo De La Calle remix) (6:00)

Roots Of Funk (6:56)
Review: For the sixth release on Final Chapter, Sean Dixon provides three tracks of warm and precise electronic sound complimented by a very deep and full remix from Analog Solutions label boss and director of the electronic music documentary "Beatz," Eduardo de la Calle.
Opening with Yearning and deep feel with Dixon?s trademark scattered percussion building layer by layer as the bass tones are modulated, he weaves then a complex emotion with pads and melodies. Continente takes things more towards Detroit based territory. Definite dance floor action with percussive whistles, as keys and pads seem to meld playfully throughout. Eduardo de la Calle?s take on the same track, drops things back towards the deep, with feeling of pressure and density punctuated with waves of sci-fi sound that give the feeling of being in some kind of great machine, floating in deep space. Roots of Funk provides a very danceable track using vocal samples within the music to put across a more serious idea, as synth piano?s gently echo into the distance and horns gently swell over the track.
…

Read more
$6.57
SAVE 40%
in stock
$3.94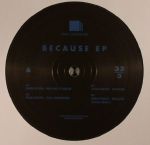 Cat: FINALCHAPTER 007. Rel: 26 Apr 17
Deep House
We Call It House (7:21)

Still Unknown (5:31)

Because (6:08)

Because (Hiver remix) (6:13)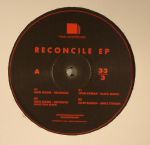 Cat: FINALCHAPTER 005. Rel: 26 May 15
Techno
Sean Dixon - "Reconcile" (7:22)

Sean Dixon - "Reconcile" (Palms Trax remix) (6:38)

John Barera - "Black Snake" (6:26)

John Barera - "Space Station" (7:18)
Review: Final Chapter was started in 2013 by Stockholm's Sean Dixon, along with support from Perseus Traxx. A label which is happy to let the music do the talking, Final Chapter is now on it's fifth release, and shows no sign of being prepared to letting the book close. The journey of Detroit and Chicago influenced house and techno continues on this release as label head Sean Dixon presents an EP split between himself and Boston's John Barera, who's previous releases outside of his own label, Supply Records, have issues fourth on Soul Clap and Dolly, as well as Steffi's Panorama Bar Mix CD on Ostgut Ton. Remix duties come courtesy of Berlin based producer, Palms Trax, who's first outing was in 2013 on Lobster Theramin.
…

Read more
Items 1 to 3 of 3 on page 1 of 1