Labels
Items 1 to 3 of 3 on page 1 of 1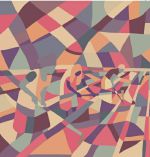 Cat: F&F 004. Rel: 25 Sep 17
Deep House
Two Thou - "Group Technology" (with Alberto Collodel)

Autre - "Cosmic Roots"

Two Thou - "SOL"

Autre - "Futura"
Review: The Fields & Forest label has so far aligned itself with the stellar Russian label Udacha, featuring Dices, A5 and Cuisine Dub, but things are taking a turn into new territory with the inclusion of Autre and Two Thou with two tracks a piece on this new slab of wax. Two Thou's "Group Technology" is a snappily shaped, 80s influenced groover with some interesting timbres falling into a dynamic groove, while "SOL" shows another side to the artist with a snaking slice of jazz funk infused experimental techno. Autre's "Cosmic Roots" is a more esoteric, new age gilded slice of ambient house while "Futura" ramps up the saucy synths for a silk-tongued charmer of a warm-up jam.
…

Read more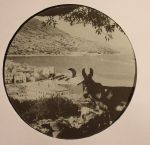 Cat: FFT 001. Rel: 18 Jan 16
Jazz
Flegma

Gregada

Bagatela

Bonaca

Mendula
Review: Croatian artist resurfaces on his own imprint with a jazz record inspired by South American music and Dalmatian landscapes and traditions.
…

Read more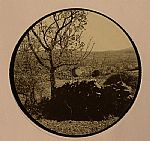 Cat: F&F 001. Rel: 19 May 14
Deep House
Keep On Moving

Nothing Is Over

Flying High

Bicycle
Review: Leleka and Udacha artist Dices resurfaces on Split-based label Fields & Forests, overseeing their debut release which introduces Untitled Gear, a collection of artistically minded individuals from the St Petersburg area. Encompassing musicians, producers, photographers and singers, Untitled Gear sound like quite the sprawling group but there's a sense of cohesion and tightness to the four tracks here. Falling deftly into the pocket of jazz influenced house that Vakula has helped pioneer, Untitled Gear sound best when vocalists are employed, see the stupendously cosmic throb of "Nothing Is Over" and the sultry swagger of "Flying High". More please Fields & Forests.
…

Read more
Played by:
Baggy [Emotional Pop]
,
MUSHROOMS PROJECT
,
Buzz Compass
,
A5
,
Superbreak
,
Chicagodeep
,
Marcelo Tavares(Deep Space Podcast)
,
Mike W - Kolour LTD
,
M50
,
Juno Recommends Deep House
,
Riccio
,
Lwazi Koom
,
Petr Serkin
,
Sleazy Beats Recordings
,
Tommy Finger Jr.
,
Young Adults
,
Last Mood
,
HVL
,
Voodoo Whiskey
,
Ketsba (Rough House Rosie)
,
Shine Grooves
,
Fools & Fables
…

Read more
Items 1 to 3 of 3 on page 1 of 1