Labels
Items 1 to 2 of 2 on page 1 of 1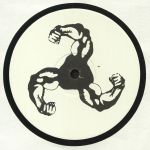 Cat: FMB 004. Rel: 29 Jan 18
Deep House
Bicep - "Lyk Lyk" (7:05)

Bicep - "Poly Pineapple" (5:58)

Bicep & Hammer - "Icebowl" (4:59)

Bicep & Hammer - "Day 3" (6:30)
Review: By their standards, 2014 has been a relatively quiet year for Belfast boys Bicep, with a remix 12" and the Circles EP on Aus Music their only releases of note. "Lyk Lyk" is, then, a welcome return to action. The title track is particularly sweaty and once again mines vintage rave influences, with fluid synths and cut-up vocals riding a classic late '80s/early '90s breakbeat groove. "Poly Pineapple" is a little deeper, with waves of wide-eyed synths crashing over a thumping house groove. On the flipside, the duo join forces with partner-in-blogging Hammer for a couple of cuts; the woozy, glacial, synth-heavy "Icebowl" and "Day 3", a stomping chunk of retro-futurist techno smothered in 808 State style synths. Balearic techno anyone?
…

Read more
Cat: FMB 011. Rel: 02 Mar 18
Deep House
C-Space

Atlantic 252

Inside Soul
Review: We were somewhat surprised to learn that this is Rory "Hammer" Hamilton's first appearance on chums and sometime studio partners Bicep's consistently on-point label. He's not been shirking mind, having released fine EPs on Optimo Music and Loft Records, amongst others. Happily, C-Space is a fine homecoming, with the A-side title track - a thrillingly intergalactic chunk of saucer-eyed techno that sits somewhere between classic Motor City fare, Orbital and vintage Circulation and early '90s - ranking among Hamilton's best work to date. The deep space vibes continue on the flip via the rubbery electro-meets-intelligent techno flex of "Atlantic 252", while closer "Inside Soul" is a deeper and even more spacey chunk of emotive machine funk.
…

Read more
Items 1 to 2 of 2 on page 1 of 1