Items 1 to 3 of 3 on page 1 of 1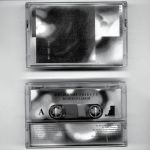 Cat: FMORGANA 04. Rel: 12 Oct 15
Deep House
Typewriter (HNNY remix) (7:13)

Järvi (Selvy interpretation) (5:26)

In The Midnight W/ Yana Blinder (Linja remix) (7:18)

Lumo (Simple Symmetry remix) (6:42)

Gas Station (Arsenii remix) (5:27)

Virheitä (Cold Chillin' Inkswel remix) (4:03)

Typewriter (Ptaki remix) (6:27)

HW Whales (Ruf Dug remix) (7:07)

Kallio (Titonton Flip) (6:23)

Emotion (Jacques Renault remix) (7:30)

Gas Station (OOFT! remix) (7:30)

HW Whales (Jackethat remix) (6:53)

Gas Station (Juju & Jordash remix) (9:04)
Review: Kito Jempere's Fata Morgana records closing it's 1+ year project Objects with this release. 13 remixes from best «to-date» artists as Juju & Jordash, HNNY, Inkswel, Ruf Dug, Ptaki, Titonton, Simple Symmetry, Selvy, Jacques Renault and OOFT! and amazing «new-comers» as Arsenii, Linja and Jackethat done their own versions on Kito's debut full-length Objects. From house to disco and techno and back, more stipped back and playable versions from the album. Audio cassette coming alongside with download code so u can listen this one in the stereo and download entire album for your sets. Free download code included.
…

Read more
Cat: FMORGANA 02. Rel: 16 Feb 15
Deep House
Typewriter (HNNY remix)

Jarvy (Selvy interpretation)

Emotion (Jacques Renault remix)

Virheitaa (Cold Chillin' Inkswel remix)
Review: Kito Jempere's (Freerange Records, Dirt Crew Recordings, forthcoming on Let's Play House and official remix for Red Snapper will be out on Lo Recordings UK) solo imprint Fata Morgana returnes with first remixes EP. After debuting with his full lenght 'Objects' on this remix EP Kito gathers producers who were keen on his album, on A-side u will find swedish finest HNNY (Local Talk, Studio Barnhus, Let's Play House) and newcommer from Poland i Selvy (released now on Legendary Sound Research and forthcoming on Trasatlantyk). On a flip u will find Jacques Renault's (Let's Play House, Let's Get Lost) version of 'Emotion' track and Cold Chillin' Inkswel (Wolf Music, City Fly, People Must Jam) version of 'Virheita'. On next remixes EP you can expect Ptaki, Titonton Duvante, Suzanne Kraft, Ruf Dug and others. This remix EP is mastered by Kuniyuki Takahashi (Mule Musiq).

…

Read more
$8.01
SAVE 50%
in stock
$4.01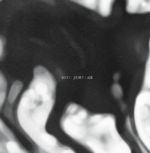 Cat: FMORGANA 03. Rel: 01 Jun 15
Deep House
Lumo (Simple Symmetry remix) (6:35)

Typewriter (Ptaki remix) (6:18)

HW Whales (Ruf Dug remix) (6:59)

Gas Station (Arsenii remix) (5:22)
Review: Kito Jempere's Fata Morgana is back on track with second remix ep off his debut album Objects. On the A-side you will find proper peak time banger by Moscow based Simple Symmetry duo (famous for their releases on Glenview Records, Low Budget Family and That's A Steal, supported by everyone from Lexx and Alexis Le-Tan to Mudd and Bradley Zero) and disco version of Typewriter by Poland based duo Ptaki (famous for their releases on The Very Polish Cut-Outs, Young Adults and they have their debut full-length album forthcoming now on Transatlantyk). On the flip you will find an almost techno version of HW Whales made by Ruf Dug (famous for his Ruf Kutz label and much others releases on labels like Unknown To Unknown) and Gas Station remixed by Moscow based Arsenii (he released on That's A Steal, Glenview and others)
…

Read more
Items 1 to 3 of 3 on page 1 of 1