Items 1 to 2 of 2 on page 1 of 1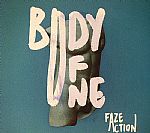 Cat: FAR 022CD. Rel: 28 Apr 14
Disco/Nu-Disco
Prisoner Of Your Love

Stuck

Echoes Of Your Mind

Body Of One

Time By Your Side

Magic Touch

Freak For Your Love

Caruso's Monkey House

Floating World
Review: Brothers Simon and Robin Lee have long excelled at the album format, delivering occasional sets that ripple with impressive musicality, sinewy strings, cozy downtempo moods and upbeat dancefloor moments. Body of One, their fourth full length (their first dropped on Nuphonic back in 1997), continues this trend, offering a compelling trip through the pair's myriad influences. After opening with a sweaty post-punk thumper ("Prisoner of Your Love"), we're variously treated to Italo-influenced vintage house ("Magic Touch"), rubbery disco-funk ("Freak For Your Love"), Arthur Russell-influenced tropical downtempo pop ("Caruso's Monkey House"), dreamy Balearica ("Floating World") and string-laden gorgeousness. As for the title track, it sounds like So-era Peter Gabriel.
…

Read more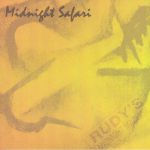 Cat: FAR 033. Rel: 26 Mar 18
Balearic/Downtempo
Midnight Safari (4:39)

In The Air (2:52)

Reach Backless (5:33)

Windchimes (1:28)

Solar Plex (5:53)
Review: Robin Lee takes a break from his day job as Faze Action to slip into the occasional Rudy's Midnight Machine alias for this outing on his own label. It's a mellow, atmospheric ride into pastures you wouldn't normally associate with Faze Action, although "Midnight Safari" is smooth and luxurious enough to feel right in any context. "In The Air" has a mysterious air to it, helped in no small part by the evocative Eastern lilt of the strings running through the centre of the track. There's a sassy boogie step powering "Reach Backless," while "Windchimes" flips the script with a semi-ambient live bass reverie. It's back to the party one last time with "Solar Plex" though - this record is about synthy funk first and foremost.
…

Read more
Items 1 to 2 of 2 on page 1 of 1