Labels
Items 1 to 3 of 3 on page 1 of 1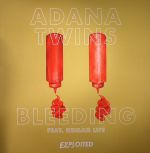 Cat: GH 32. Rel: 18 May 15
Deep House
Bleeding (feat Human Life) (7:21)

Bleeding (feat Human Life - instrumental) (7:22)

Bleeding (feat Human Life - The/Das remix) (7:26)

Bleeding (feat Human Life - Mark E Instrumenal) (5:40)
Review: 2014 was a definitely a huge year for dance music, with many up and coming artists being thrown into the lifestyle of hectic partying and relentless touring schedules. This also means that those who exploded onto the scene prior are no longer the new kids on the block. A few years is a long time in the life of a DJ, and the first few years are often the maddest.
The Adana Twins are a perfect example of one of these artists, having emerged onto the scene in 2012 with releases such as 'Everyday' and 'Strange', from the off it was clear that they had everybody's undivided attention.' (Pulse Radio) With DJ names like Take It Easy and Friso, it's probably to be presumed that German duo Adana Twins don't take themselves too seriously. That tongue in cheek attitude could be heard on their first productions and remixes. It's now almost almost three years later and the Twins' music vision is constantly developing.

After their highly anticipated release 'Drive feat. Khan' from 2014 the 2 boys from Hamburg are finally back on Exploited. 'Bleeding' features vocal snippets from LA based Human Life. This anthem has been causing massive feedback in their DJ-Sets so far. We hope you like it too. Including also Remixes from The/Das (Life&Death/Krakatau) and Mark E (Spectral Sound/Merc).
…

Read more
$7.27
SAVE 60%
in stock
$2.91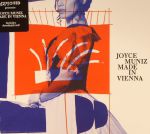 Cat: EXPJM 01. Rel: 24 Oct 16
Deep House
Cover Me Up (feat Kat Vinter) (2:00)

Drop In Pressure (feat Knixx) (2:00)

Simple Poetry (2:00)

Wake Beside You (feat Christa Vi) (2:00)

Hide (feat Enequist) (2:00)

Gotta Love It (2:00)

Deeper (feat Human Life) (2:00)

Daydreaming (feat Enequist) (2:00)

Sleepless (feat Wehbba & Angelique Bianca) (2:00)

Back In The Days (feat Bam) (2:00)

Silent Crime (2:00)
Review: Joyce Muniz cut her teeth as a vocalist in her native Vienna during the early 2000s, appearing on countless Stereotyp records, before making her name as a house producer for labels such as 20:20 Vision and Exploited. It's to the latter she's returned on this quietly confident debut album. Mixing woozy, enjoyable house grooves - think powdery, Visionquest style deep house/tech-house hybrids, with the odd darker moment - with vocal contributions from a range of guests (Kat Vinter, Enequist, Human Life and Christa Vi all feature), it's a largely breezy and ear-pleasing concoction. There are few genuine surprises, but enough highlights to suggest that repeat listening will be rewarded.
…

Read more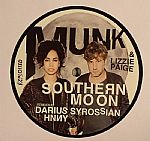 Cat: GH 28. Rel: 22 Sep 14
Deep House
Southern Moon (extended club mix)

Southern Moon (Darius Syrossian mix)

Southern Moon (Darius Syrossian dub)

Southern Moon (HNNY remix)
Review: Southern Moon is the first pre single of the upcoming Munk album and comes with remixes by HNNY (Local Talk) and Darius Syrossian (Hot Creations).. With its crisp house beat, funk baseline and beautiful singing of Lizzie Paige this track is a shiny little summersong that makes you think of the great production of Trevor Horn or Masters at Work with a new edge.

…

Read more
Items 1 to 3 of 3 on page 1 of 1