Exploited Germany
Items 1 to 2 of 2 on page 1 of 1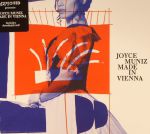 Cat: EXPJM 01. Rel: 24 Oct 16
Deep House
Cover Me Up (feat Kat Vinter) (2:00)

Drop In Pressure (feat Knixx) (2:00)

Simple Poetry (2:00)

Wake Beside You (feat Christa Vi) (2:00)

Hide (feat Enequist) (2:00)

Gotta Love It (2:00)

Deeper (feat Human Life) (2:00)

Daydreaming (feat Enequist) (2:00)

Sleepless (feat Wehbba & Angelique Bianca) (2:00)

Back In The Days (feat Bam) (2:00)

Silent Crime (2:00)
Review: Joyce Muniz cut her teeth as a vocalist in her native Vienna during the early 2000s, appearing on countless Stereotyp records, before making her name as a house producer for labels such as 20:20 Vision and Exploited. It's to the latter she's returned on this quietly confident debut album. Mixing woozy, enjoyable house grooves - think powdery, Visionquest style deep house/tech-house hybrids, with the odd darker moment - with vocal contributions from a range of guests (Kat Vinter, Enequist, Human Life and Christa Vi all feature), it's a largely breezy and ear-pleasing concoction. There are few genuine surprises, but enough highlights to suggest that repeat listening will be rewarded.
…

Read more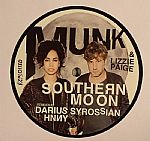 Cat: GH 28. Rel: 22 Sep 14
Deep House
Southern Moon (extended club mix)

Southern Moon (Darius Syrossian mix)

Southern Moon (Darius Syrossian dub)

Southern Moon (HNNY remix)
Review: Southern Moon is the first pre single of the upcoming Munk album and comes with remixes by HNNY (Local Talk) and Darius Syrossian (Hot Creations).. With its crisp house beat, funk baseline and beautiful singing of Lizzie Paige this track is a shiny little summersong that makes you think of the great production of Trevor Horn or Masters at Work with a new edge.

…

Read more
$6.92
SAVE 25%
in stock
$5.19
Items 1 to 2 of 2 on page 1 of 1