Labels
Items 1 to 2 of 2 on page 1 of 1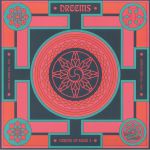 Cat: EESS 002. Rel: 12 Sep 16
Disco/Nu-Disco
No End (Tom Noble Never-Ending Story remix)

Memories (Heatstick Continental Drift remix)

When You Walk Through Them All (Peaking Lights remix)

No End (Vezurro remix)
Review: From the Leath-meister: The limited Especial Specials continues with 4 remixes of Jaakko Eino Kalevi's Dreamzone EP. Featuring a heavy weight line up of Tom Noble, Heatsick, Peaking Lights and Vezurro, this is an all-bases-covered masterclass is taking Jaakko's pop leanings and giving them some boogie, dub and Italo sparkle. Hot on the heels of the Steaua de Mare Remixes comes 4 retakes of Jaakko Eino Kalevi's idiosyncratic pop stylings. Licensed from Weird World Records, this sees the multi-instrumentalist's original Dreamzone EP handed over for readjustment. The up, up boogie vibes of Tom Noble's calling card create his best remix to take. No Fun maybe Jaakko's 'ladies' love hymn, but with Tom's distinctive "never ending" bass and hats loops moving hips, a keys solo and vocal interplay ensure sublime perfection. Next Steven Warwick's superb Heatsick project implants his twisted casio-rawness in to Jaakko's world, marrying Memories ghostly vocals into a mix of afro-clipped beats and lo-fi melody that just fits. So happy to finally welcome in friends, family and inspiration, Peaking Lights in to the family. Aaron and Indra's uplifting dub love comes alive in this remix, with live bass grooves, vibing keys and Jaakko's unique vocal riding-a-riddim' all night long. To close up and coming Vezurro return to No Fun, providing an Italo love ode that can only move hearts into a true Rimini '84 summer affair. "Can't you see that I'm dancing?"
…

Read more
Cat: DEEK016-2 / EESS004. Rel: 19 Feb 18
Balearic/Downtempo
Suzanne Kraft - "Nordsee" (4:21)

Minor Science - "Heatwave" (4:45)

Sultan Shakes - "Oud Ou Ray" (4:36)

Eyedress - "Girls" (3:58)

Geller & Kaya - "Wham Dub" (4:49)
Review: The second round of crucial pop covers from alt-electronic scene darlings is here to tantalise your memory banks and delight your minds. After a fantastic first volume, this time around Suzanne Kraft has a laid back kosmische pulse at work on "Nordsee", while Minor Science does a brilliantly deconstructed dub out on "Heatwave". Sultan Shakes get somewhat frenetic after that subdued start with the headspinning cover of A Guy Called Gerald, "Oud Ou Ray", Eyedress plays out a raw guitar strumming version of "Girls" and Geller & Kaya do a remarkable job recreating chart-topping 80s funk on "Wham Dub".
…

Read more
Items 1 to 2 of 2 on page 1 of 1