Labels
Items 1 to 3 of 3 on page 1 of 1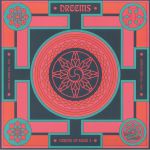 Cat: EESS 002. Rel: 12 Sep 16
Disco/Nu-Disco
No End (Tom Noble Never-Ending Story remix)

Memories (Heatstick Continental Drift remix)

When You Walk Through Them All (Peaking Lights remix)

No End (Vezurro remix)
Review: From the Leath-meister: The limited Especial Specials continues with 4 remixes of Jaakko Eino Kalevi's Dreamzone EP. Featuring a heavy weight line up of Tom Noble, Heatsick, Peaking Lights and Vezurro, this is an all-bases-covered masterclass is taking Jaakko's pop leanings and giving them some boogie, dub and Italo sparkle. Hot on the heels of the Steaua de Mare Remixes comes 4 retakes of Jaakko Eino Kalevi's idiosyncratic pop stylings. Licensed from Weird World Records, this sees the multi-instrumentalist's original Dreamzone EP handed over for readjustment. The up, up boogie vibes of Tom Noble's calling card create his best remix to take. No Fun maybe Jaakko's 'ladies' love hymn, but with Tom's distinctive "never ending" bass and hats loops moving hips, a keys solo and vocal interplay ensure sublime perfection. Next Steven Warwick's superb Heatsick project implants his twisted casio-rawness in to Jaakko's world, marrying Memories ghostly vocals into a mix of afro-clipped beats and lo-fi melody that just fits. So happy to finally welcome in friends, family and inspiration, Peaking Lights in to the family. Aaron and Indra's uplifting dub love comes alive in this remix, with live bass grooves, vibing keys and Jaakko's unique vocal riding-a-riddim' all night long. To close up and coming Vezurro return to No Fun, providing an Italo love ode that can only move hearts into a true Rimini '84 summer affair. "Can't you see that I'm dancing?"
…

Read more
$10.47
SAVE 25%
in stock
$7.86
Cat: DEEK016-2 / EESS004. Rel: 05 Feb 18
Balearic/Downtempo
Suzanne Kraft - "Nordsee"

Minor Science - "Heatwave"

Sultan Shakes - "Oud Ou Ray"

Eyedress - "Girls"

Geller & Kaya - "Wham Dub"
Review: Especial Specials and DEEK Recordings return with the second vinyl sampler of the Covered In Gloria album. As before, DEEK's Bullion pulls together the label's alumni and homies; a gamut of talent and styles feature, from Suzanne Kraft, Minor Science, Sultan Shakes, Eyedress and Geller & Kaya.

Diego Herrera's Suzanne Kraft alter ego has become a cause celebre of the ambient revival of the last few years. However, his early releases and remixes show a talent for beats as well as atmospherics. His cover of Andreas Dorau's Nordsee is all that, taking the Die Doraus Und Die Marinas original's whimsy production to embrace Krautrock motorik rhythms and warm vocal tones.

Accompanying this is a heartfelt version of Blue Niles' classic Heatwave. Appearing on their beautiful debut Walk Across The Rooftops, doing the song justice is a challenge. However, Minor Science rework the Japanese fused original with a respectful retake, with plink-plonk percussion and delicate vocals giving a perfect restraint alongside a touch of modern minimalism.

Starting the final side is the most club friendly cover from the tassle-haired newcomer, Sultan Shakes. After turning heads with his debut Interstellar Love, he returns by paying respect to A Guy Called Gerald's anthem via a twisted, electro-psychedelic reversion for the dance.

A left turn follows from Manilla's Eyedress with his exploratory acoustic love ode, Girls. The perfect counter song taking the Beastie Boys' original to surf's up, obscure lo-fi wanderings, fitting exactly what Covered In Gloria is all about. Respect, with a smile.

To finale is Geller & Kaya. Having appeared on DEEK's previous covers opus, Extraordinary Renditions, their pop-reggae homage to Wham's ubiquitous Rap is put through the echo chamber by respective label heads & cohorts (Bullion and Chuggy) for a cod'n'chips tinged Dub rewiring, where mixing desk becomes instrument and points to possible collaborations to come. Do you enjoy what you do...?






…

Read more
Cat: DEEK016-1/EESS003. Rel: 05 Feb 18
Balearic/Downtempo
Red Axes - "Fly To Colombia"

Thool W/ Marieke - "Je Sors"

Alaskalaska - "A Girl Like You"

Bullion - "Friday"

Reckonwrong - "Promise Me"
Review: The sporadic and limited edition Especial Specials returns after a yearlong hiatus by teaming up with DEEK Recordings to bring their unique covers Covered In Gloria compilation to vinyl. Featuring label boss Bullion on A&R, production and artistic duties, alongside label favourites Thool, plus fellow luminaries Red Axes, Reckonwrong and newcomers Alaskalaska.

The premise for the project couldn't be more straight forward, giving peers and friends a free reign over who they reinterpret. Overseen by label head Nathan Jenkins (Bullion) the project is pulled together for release by DEEK as a now annual jam.

First up, the Red Axes duo just keep on keeping on. Their retake of a miss-hit from Ms K Wilde is a surprise catch and the reposte to the often strained, cooler-than-thou machinations of the music scene. It's the groove and that makes you moove.

Next is the highly talented, but still underrated Thool with their stunning Francophile take of Joe Jackson's classic Stepping Out. A mix of pop perfection and Balearic love. The side closes with art-pop exposers, Alaskalaska, giving Edwin Collins' career returning hit a warm twist and hip-shake that is hard to resist.

Of course Mr. DEEK is here somewhere and Bullion's cover of J.J.Cale's ode to forgetting life's troubles heralds exactly why Covered In Gloria works. A perfect marriage of respectful update, killer production and song-craft, fun and letting it all hang out. To close then comes another of London's rising natural talents. After stand out releases for Pinkman and Whities, here Reckonwrong turns it all on its head with his warped reversion of Berverley Craven's torchbearer. I'll be right here waiting





…

Read more
Items 1 to 3 of 3 on page 1 of 1