Items 1 to 3 of 3 on page 1 of 1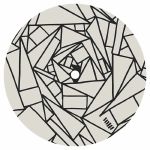 Cat: EQV 06. Rel: 23 Apr 18
Minimal/Tech House
Shelf Cloud (7:40)

Halo (6:30)

Haze Phenomenon (8:30)
Review: Rising Greek producer G.U.S. steps up on Equivalence with some pumped up vintage techno sounds that take more than a few cues from the UK. "Shelf Cloud" strikes a fine balance between tough and dreamy, using a twitchy set of drums moving at a decent pace and flooding them with atmospheric pads and a slice of vocal that forms a central hook to the track. "Halo" goes even deeper into British territory with its chopped up breakbeat funk calling to mind the dexterous sample magic of Stasis, and then "Haze Phenomenon" heads into deep tech house territory riding a pumped up shuffle beat and swooping pads.

…

Read more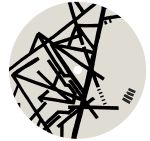 Cat: EQV 04. Rel: 03 Oct 16
Minimal/Tech House
I (11:28)

II (7:03)

III (9:17)
Review: Four years on from the release of Glacial's debut album - a favourite of Ricardo Villalobos, who clearly appreciated its blend of electronic minimalism, dub and woodwind instruments - co-producer George Laimos has decided to get some remixes done. This time round, he's turned to Dutchman Ion Ludwig, who delivers a trio of long, winding interpretations. A-side "I" is a 12-minute exploration of intertwining saxophone solos, clarinet lines, and jazzy textures, underpinned by a sparse but solid techno groove. He explores Glacial's dub influences a little more on the darker, chunkier "II", before rounding things off with the smoky saxophones, sustained note chords and hypnotic grooves of "III".
…

Read more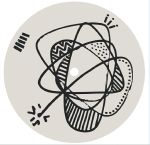 Cat: EQV 05. Rel: 13 Mar 17
Minimal/Tech House
Avatone (Kreon mix) (8:27)

Avatone (Lemos mix) (9:33)
Review: Kreon & Lemos continue their exploration of dubby motifs and crafty beat programming on this latest missive for Equivalence, and at this point it's safe to say anything could be possible from the adventurous Greek duo. Each of the artists has a side across which to express their own vision of "Avatone", starting off with Kreon. The urgency of the funky breakbeat rhythms powering both versions is hard to resist, with Kreon's version ramping up the nagging synth lines in between the drums while Lemos opts for a more meditative refrain around the intricate percussion.
…

Read more
Items 1 to 3 of 3 on page 1 of 1