Items 1 to 3 of 3 on page 1 of 1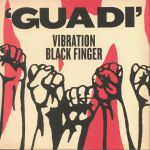 Cat: ENID 004. Rel: 14 Sep 17
Broken Beat/Nu Jazz
Get Up & Do It (4:09)

Love & Hate (4:44)

Got To Believe (6:27)

Alive In The Five (For Ken) (5:30)

Amazing Grace (2:17)
Review: Following the debut album Blackism earlier this year, Acid jazz / Wag club fusioneer Lascelle Lascelles continues to build on his latest explorative endeavour; Vibration Black Finger, a band driven by the ideals of post punk and spiritual jazz. Instantly plugging us in with the raffish loose-limbed electroid funk of "Get Up And Do It", Lascelles then blindsides us with a rainbow of elements ranging from the deep emotional soul of Maggie Nicols on "Got To Believe" and one of the most spiritual takes on "Amazing Grace" we've ever heard. Awash with the smoky sax, shimmering Rhodes and delicate horn work, the vibrations run deeper than ever.
…

Read more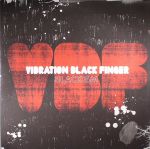 Cat: ENID 003. Rel: 19 Jan 17
Broken Beat/Nu Jazz
Blackism (5:45)

In Rhythm (feat Maggie Nicols) (7:01)

Emin (1:20)

Sawalha (4:32)

Goodbye NYC (5:32)

OUL (1:36)

Ofilli (7:09)

Drums For Peace (0:59)

Punk (4:14)

Bhamara/The Black Bee (1:45)
Cat: ENID 005.
Broken Beat/Nu Jazz
Om

Kudu

Cry Wolf

Seven Vibes To Add

Opium

Needles

Nubians

Out Of The Blues

Kudu Returns
Items 1 to 3 of 3 on page 1 of 1