Labels
Items 1 to 3 of 3 on page 1 of 1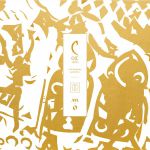 Cat: ERC 036/MT 009. Rel: 02 Oct 17
Indie
Sudaniyya (Minimal mix)

Screaming (To Be With You)

Simple Helen

Shake The Mind

I Looked For You

Some Day Soon (Burn mix)

She Steals Cars

Rattling Ghosts

Take Me To The Beach

Dalbouka

Cold

They Made Them Up
Review: Emotional Rescue and Malka Tuti recognise their shared passion for globe-trotting sounds and team up to present this album from C Cat Trance, a project from John Rees Lewis who was formerly of post punkers Medium Medium. It's no surprise to learn that this was a project of the 1980s, as all the hallmarks are there. With the same outernational attitude that made the work of Eno, Hassell, Czukay, Wobble and scores more so alluring, this collection shines a light on a true gem of the era and provides a fresh pressing of some stone cold leftfield party groovers like "Shake The Mind".
…

Read more
Cat: ERC 046-1/MT 012. Rel: 28 May 18
Post Rock/Experimental
Autarkic - "Screaming (To Be With You)" (feat The White Screen)

JD Twitch - "Dalbouka"

Sneaker - "I Looked For You"

Die Orangen - "Rattling Ghosts"
Review: Following the 'Screaming Ghosts' collection highlighting the music of C Cat Trance, Emotional Rescue and Malka Tuti return with the first of two EPs where the band's music is given over to a selection of artists, friends and collaborators for reinterpretation, re-editing, replaying and remixing to provide a modern outlook on the bands mixture of East meets West musicology.

Very much the vision of Malka Tuti and close to their ground-breaking releases of the last two years, the genius is out of the bottle with a who's who representing both labels. First, Autarkic go supergroup in enlisting Tel Aviv's White Screen for a cover of Screaming (To Be With You). Totally replayed, this is the perfect opening, with wide-screen production, updated arrangement and decimal delivering vocals setting the standard.

Following comes an effusive, simple and on-point remix of Dalbouka by the inspiring ledge that is JD Twitch. Platitudes aside - enough has been said by others - but the fact Twitch is as enthusiastic and driven as ever is testament enough. The simplicity and genius of his rework, where 909 is added alongside fx to speaker shaking effect, shows that less can be much more.

In Sneaker (DJ) we have a name moving steadily from the (cult) periphery to become one to consistently check and respect. Following EPs for Rat Life and Bahnsteig 23, the singularity of his reversion is audacious and entrancing. Brevity, purity and ultimately intensity of percussion, horns, bell and guitar. Enter.

To end volume 1 comes Die Orangen. Kris Baha and Dreems' bromance of Aussie label (red) heads, united in post-industrial explorations. With a deep, expansive album incoming on Malka Tuti, their brooding, rattling, ghostly mix is one for late night thinkers, that steps up to encapsulate an EP that successfully marries old and new, bringing C Cat Trance's music present.






…

Read more
Cat: ERC 046-2/MT 013. Rel: 28 May 18
Post Rock/Experimental
Red Axes - "Shake The Mind"

Jamie Paton - "Take Me To The Beach"

Prins Thomas - "Sudaniyya"

Khidja - "Simple Helen" (feat Borusiade)
Review: Volume 2 of retakes of C Cat Trance's unique post-punk meets world beat brings the collaboration between Malka Tuti and Emotional Rescue to a close. Here again, the label's call in a selection of heads to re-envisage a modern vision of the music to present a perfect representation for today.

Starting with Red Axes retake of an almost untouchable classic, the booming, sound system-quaking version of Shake The Mind is a heads down mover that should add to their reputation and finally give DJ's a follow up to utilise.

Next, Jamie Paton gives the perfect trance-inducing, dubbed edit of Take Me To The Beach. Looping the drums and horns infinitum, building through repetition was never truer, before release. His individual take on remixes is again displayed, deep dubs from the brethren.

To close the 2 EPs, the final side is given to a meeting of older and established artist and new, upcoming, but already respecting crew. In Prins Thomas, the psychedelic protagonist of the heralded northern disco lights, his name was first to be penciled. His live, drum-heavy reversions have become trademark and in Sudaniyya, it's all there. Subtle, confident and alluring, Thomas builds to a steady jam of machine and man, letting it all hang and simply, groove along.

In finale, Khidja bring in friend and fellow Romanian production rising star, Borusaide to cover Simple Helen. A slow-burning ode in original form, their genius reversion captures the essence and much more, giving C Cat Trance's music a whole new lease, while presenting their production talent and musicianship. As was the hope and intention of these updated versions - Re-mixes for the 21st Century - with a nod to the past, but feet firmly in the future. Play loud and play out.






…

Read more
Items 1 to 3 of 3 on page 1 of 1