Emotional Rescue/Malka Tuti
Items 1 to 3 of 3 on page 1 of 1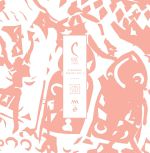 Cat: ERC 046-2/MT 013. Rel: 04 Jun 18
Experimental/Electronic
Red Axes - "Shake The Mind"

Jamie Paton - "Take Me To The Beach"

Prins Thomas - "Sudaniyya"

Khidja - "Simple Helen" (feat Borusiade)
Review: Emotional Rescue and Malka Tuti serve up another round of top shelf remixes and revisions of John Rees Lewis' mid-late 80s project C Cat Trance, following in the wake of the Screaming Ghosts compilation. First up to bat are Red Axes, who bring a seductive line in loose and limber drumming to "Shake The Mind" that should suit the Fourth World dancefloor massive just fine. Jamie Paton brings a tough, clamouring intensity to "Take Me To The Beach," while Prins Thomas takes a truly spiritual approach when weaving the intricate arpeggios and percussion of "Sudaniyya." Khidja and Borusiade team up on "Simple Helen," presenting a dense and hazy trip into exotic territory with sinister undertones.
…

Read more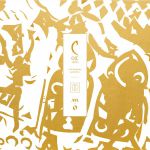 Cat: ERC 036/MT 009. Rel: 02 Oct 17
Indie
Sudaniyya (Minimal mix)

Screaming (To Be With You)

Simple Helen

Shake The Mind

I Looked For You

Some Day Soon (Burn mix)

She Steals Cars

Rattling Ghosts

Take Me To The Beach

Dalbouka

Cold

They Made Them Up
Review: Emotional Rescue and Malka Tuti recognise their shared passion for globe-trotting sounds and team up to present this album from C Cat Trance, a project from John Rees Lewis who was formerly of post punkers Medium Medium. It's no surprise to learn that this was a project of the 1980s, as all the hallmarks are there. With the same outernational attitude that made the work of Eno, Hassell, Czukay, Wobble and scores more so alluring, this collection shines a light on a true gem of the era and provides a fresh pressing of some stone cold leftfield party groovers like "Shake The Mind".
…

Read more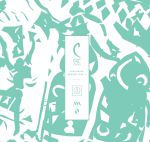 Cat: ERC 046-1/MT 012. Rel: 04 Jun 18
Coldwave/Synth
Autarkic - "Screaming (To Be With You)" (feat The White Screen)

JD Twitch - "Dalbouka"

Sneaker - "I Looked For You"

Die Orangen - "Rattling Ghosts"
Review: After teaming up to release the scintillating works of C Cat Trance in their original 80s form on Screaming Ghosts, Emotional Rescue and Malka Tuti join forces once again to deliver a ludicrously talented roster of remixers who catapult John Rees Lewis' cult group into thrilling new spatial and temporal zones. Autarkic decides to go for the full-tilt cover version on "Screaming (To Be With You)", with ample help from The White Screen, while JD Twitch roughs up "Dalbouka" into a quintessential slab of ethno-motorik body music. Sneaker's take on "I Looked For You" emphasizes the atmospheric tension in the original, giving the track a cinematic scope, and Die Orangen's "Rattling Ghosts" finishes the record on an appropriately ominous, subtly industrial tone.
…

Read more
Items 1 to 3 of 3 on page 1 of 1
Emotional Rescue/Malka Tuti