Items 1 to 2 of 2 on page 1 of 1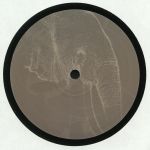 Cat: ELE 003. Rel: 08 Nov 17
Deep House
Byron The Aquarius - "Planet Rock" (5:36)

Cozy Bear - "Nudi Riddim" (7:14)

Glenn Davis - "Holdin" (7:10)

Fade (5:06)
Review: Eles bells, this new Vietnam-established/Manchester-based label aren't messing around. Following a remarkable debut from Cottam and their last V/A EP "Ha N?i Nights" comes another impeccable four track sample-based bounty: Byron The Aquarius delivers a hip-hop tickled chugger laced with jazzy twists in the form of "Planet Rock", Cozy Bear gets his bassline wiggle on to some spry off-beat percussion with "Nudi Riddim" while Glenn Davis's "Holdin" preaches nothing but pure gospel. Finally we close with the soothing pads and lightly brushed jack of "Fade" from a mysterious producer who remains nameless. A sublime journey on the highway to Ele.
…

Read more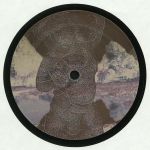 Cat: ELE 004. Rel: 24 Jan 18
Deep House
Deeper Love (5:00)

Peddy Tendergrass (5:04)

Work #1 (3:44)

Work #2 (3:24)

Breeze (5:23)
Review: Detroit producer Bale Defoe is up next on Ele Records, which was established in Hanoi in 2016 and now based in Manchester, UK. They are sourcing and sharing dusty, sample based music inspired by the rich soundscape of early hip hop and house productions. Defoe seems like a good fit for the label, following up label owner Sameed's smoky and lo-fi exploits with some of his own. Starting off with the emotive swing fuelled shuffle of "Deeper Love" with those hands in the air house organ stabs and diva vocals loops mixed to magnificent effect, while the looped up and disco-fied DJ tool "Teddy Pendergrass" will appeal to fans of the Robsoul sound. On the flip, "Work #1" and "Work #2" respectively reinterpret ghetto-tech and ballroom aesthetics into a deep house framework in impressive fashion. Finally, there's the EPs standout moment in the form of the smoky and seductive late night mood lighting of "Breeze".
…

Read more
Items 1 to 2 of 2 on page 1 of 1