Items 1 to 2 of 2 on page 1 of 1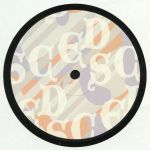 Cat: EDSC 006. Rel: 18 Oct 17
Disco/Nu-Disco
Nazare (8:14)

Nazare (Max Essa remix) (7:57)

Walpole (8:05)

Walpole (Neil Diablo remix) (6:58)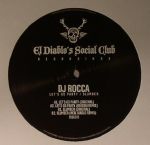 Cat: EDSC 005. Rel: 16 Mar 15
Disco/Nu-Disco
Let's Go Party (original)

Let's Go Party (Brioski remix)

Slumber (original)

Slumber (El Diablo's Social Club remix)
Review: After taking us on a drug chug at the start of the year DJ Rocca serves up 2 tracks for the next EDSC Release.

Lets Go Party kicks things off.... stabby chords, Roland percussion, catchy vocal shots, bass-line and massive E'd up breakdowns make this a must have slate for your box.

Th remix comes in the form of an Italo banger from a fave of the El Diablo's cartel - Brioski who goes straight for the heart of the dance floor and rips it right out.

Slumber slows the pace down a bit sounding like something from a late 70's Italian horror movie...pulsating chords & echoey piano reminiscent of Claudio Simonetti & John Carpenter.

El Diablo's Social Club remix stays in the same vein making making sparse use of the eerie piano whilst adding a chuggy bassline, heavy arps and some extra guitars courtesy of Crazy P's Tim Davies.


…

Read more
$6.62
SAVE 25%
in stock
$4.97
Items 1 to 2 of 2 on page 1 of 1