Items 1 to 3 of 3 on page 1 of 1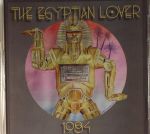 Cat: DMSR 1984CD. Rel: 19 Feb 16
Electro
Into The Future (2:00)

Killin' It (2:00)

Seduced (2:00)

Belly Dance (2:00)

She's So Freaky (2:00)

Dance 2 My Beat (2:00)

Popper's Anthem (2:00)

Got To Get It (2:00)

PELF (2:00)

Freaky Deaky Machine (2:00)

Zombies (2:00)

Perfection (2:00)
Review: It was way back in 1984 when Greg Broussard donned the now familiar Egyptian Lover alias and laid down his first album of intergalactic electro beats. This album - his first for a decade - sees him in celebratory mood, showcasing a dozen tracks of "off-the-chain" electro laden with exotic, North African and Middle Eastern melodies, booming 808 hits, hustling dancefloor rhythms and warped vocoder vocals. In other words, it's business as usual, which should be music to the ears of all those who appreciate his distinctive brand of throbbing electro futurism. In truth, few electro producers are capable of hitting the spot quite as consistently as Broussard, and 1984 merely emphasizes his legendary status.
…

Read more
$18.79
SAVE 20%
in stock
$15.03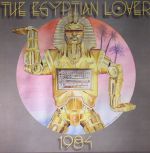 Cat: DMSR 1984. Rel: 19 Feb 16
Electro
Into The Future (6:26)

Killin' It (4:12)

Seduced (4:13)

Belly Dance (4:37)

She's So Freaky (4:47)

Dance 2 My Beat (6:11)

Popper's Anthem (5:02)

Got To Get It (3:46)

PELF (6:59)

Freaky Deaky Machine (5:23)

Zombies (3:31)

Perfection (4:05)
Review: We knew that Egyptian Lover had had a revival of sorts over the last five or so years, but we really weren't expecting an album of new material from the man, and as soon as this dropped onto our laps, we just had to throw it onto the HQ turntable. More than thirty years might have passed, but Greg Broussard is still doing what he does best, that is to release gnarly, off-the-chain electro with a Far-Eastern edge. Featuring twelve tracks of instant dance delight, the Lover develops his '80s sound further by stripping the grooves back further, and letting the beats do the majority of the talking. There are, of course, the inevitable bursts of vocoder voices, but unlike other artists, Broussard manages to make them sound fresh and compelling, utterly fun and cutting-edge. Highly recommended!
…

Read more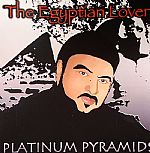 Cat: DMSR 223LP. Rel: 23 Feb 06
Electro
Party

Dance Floor

Keep It Hot

Soiree At The Shindig

Sintropolis

Dance Erotic

Throw It Back

Picturesque

Move Your Body

The 808

Do Your Thang

Ooo Baby Dance
Review: Guess who's back to drop the original flavour of his west coast electro styles. 'Platinum Pyramids' will entice the ears of new & old fans of Egyptian Lover. It's been over 10 years since this great has dropped a full length record.
…

Read more
Items 1 to 3 of 3 on page 1 of 1