Items 1 to 3 of 3 on page 1 of 1
Track 1
Review: The shadowy EEE series has already brought us tasty and much-played tech-house interpretations of a familiar jazz-house gem and a string-laden '80s synth-pop shuffler. Their third single-sided affair - as championed by Zip and Riccardo, no less - takes on a much-loved early noughties R&B classic, placing carefully selected and sequenced vocal snippets around a seriously snappy and sub-bass-heavy groove. Although tech-house in style - note the glitchy electronic noises and spacey effects fixed to the beats - the track's infectious rhythm track was clearly influenced by the current electro revival. This added swing and shoulder-swinging looseness, coupled with the familiarity of the vocal elements, makes EEE03 a guaranteed peak-time winner.
…

Read more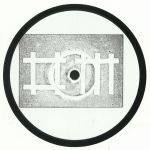 EEE 002
(hand-stamped heavyweight vinyl 1-sided 12")
Cat: EEE 002. Rel: 08 Feb 18
Minimal/Tech House
Track 1 (12:23)
Review: The first volume in the mysterious EEE series simply flew off the shelves. It featured a tidy, on-point rework of one of the most celebrated jazz-house records of all time. This time round, the mystery remixer - who seems to prefer subtly beefing up tracks with new beats and one or two new musical elements - sets his or her sights on a classic chunk of moody British synth-pop from Basildon's finest. The new rhythm track sits somewhere between metallic electro and hypnotic tech-house (think clipped, fizzing electronics, and squeezable kick-drum sounds), while much is made of the original synthesizer strings and recognizable vocal. It's a tidy and undeniably floor-friendly version, all told, and will no doubt be very popular with DJs.
…

Read more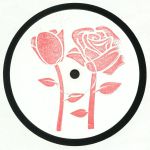 Redit (8:30)
Review: This is a cheeky single-sided affair that contains a gently tooled-up, rolling and rearranged version of a Marlena Shaw-sampling jazz-house classic that is rightly considered something of a dancefloor classic. The edit itself is undoubtedly rather good, subtly adding a little more bottom-end grunt whilst making a little more of the original's snaking sax parts, much-loved vocal sample and groovy jazz percussion. You can decide or not whether the re-edit was needed; certainly, the mystery re-editor has done a rather tidy job on the rework.
…

Read more
Items 1 to 3 of 3 on page 1 of 1