Items 1 to 3 of 3 on page 1 of 1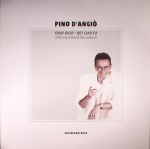 Cat: EDITORSKUTZ 009. Rel: 16 Nov 16
Disco/Nu-Disco
Okay Okay (4:19)

Okay Okay (Sleazy McQueen & VinylAddicted edit) (6:03)

Okay Okay (Lillo Carillo & Deaf Kick edit) (6:21)

Hey Ciao Tu (Guido Minisky/The Reflex edit) (6:24)
Review: Pino D'Angio enjoyed an interesting career, finding fame in his native Italy as both an author and composer. Around the turn of the '80s, he released a number of fine disco cuts, including the tasty "Okay Okay". It boasted a gravelly rap in Italian, rubbery electric bass, twinkling electric piano solos, and just the right amount of bouncy disco swing. Here, Editor's Kutz have licensed the original, backing it up with a pair of fresh re-edits: a subtle, punchier touch-up from Sleazy McQueen and VinylAddicted, and a disco-house tweak from Lillo and Deaf Kick. Arguably best of all, though, is The Reflex's adjustment of Guido Minisky's re-edit of sax-laden, boogie era jazz-funk jam "Hey Ciao Tu".
…

Read more
Played by:
Manu•Archeo
,
Sleazy McQueen
,
Paul Thornton (Dig Deep / Reboot)
,
Jay Airiness / Moar (Elevate Melodi
,
Disco Tech (DiscoDat)
,
Kenneth bager
,
Jean Claude Gavri
,
Heion
,
VinylAddicted
,
Editor's Kutz
,
AlexUnder Base
,
The Silver Rider
,
Diggin' Disco Deep
,
Masterworks Music
,
Whiskey Pickle Records
…

Read more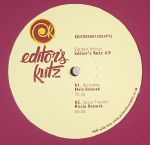 Cat: EDITORSKUTZ 005PT2 . Rel: 09 Sep 15
Disco/Nu-Disco
Horizonte (JKriv rework) (5:52)

Space Traveler (Riccio rework) (6:08)

Baby Doll (The Noodleman rework) (7:39)

Dance The Blues Away (Em Vee edit) (5:55)
Review: Given the talent on display, you'd expect this second Editor's Kutz #5 12" to be rather good. It is, of course, with all four tracks hitting the mark. J Kriv steps up first, layering sweet strings, blissful guitar solos and sparkling synthesizers over a beefed-up jazz-funk groove. Riccio weighs in with the similarly hazy, stoner rock era blue-eyed soul revision "Space Traveller", before The Noodleman loops up acoustic guitars, baggy vocals and twittering flute solos on his house-not-house take on "Baby Doll". Finally, Amsterdam-based bad man Marcel Vogel dons his EmVee guise to drop a heavy chunk of stripped-back, sax-laden disco-house in the shape of EP highlight "Dance The Blues Away".
…

Read more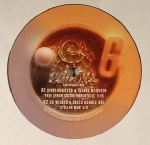 Cat: EDITORSKUTZ 006. Rel: 12 Aug 15
Disco/Nu-Disco
Vinyladdicted & Sleazy McQueen - "Free (From Social Narcotics)" (5:49)

Ed Wizard & Disco Double Dee - "Stellar Dub" (5:11)

The Silver Rider - "Good Luvin' Baby" (7:19)

Doc Jam - "In Your Eyes" (5:28)
Review: There's usually plenty of A-grade material to be found in the Editor's Kutz EPs, and this sixth volume in the popular re-edit series is no different. Chief amongst these is The Silver Rider's "Good Lovin' Baby", a chunky disco-funk roller - slightly straightened out for contemporary dancefloors - that boasts a terrific, string-drenched breakdown. There's also something deliciously glassy-eyed about Doc Jam's "In Your Eyes", a tasty, house style loop-jam that expertly cuts up a familiar disco classic. Elsewhere, Ed Wizard & Disco Double Dee provide a dubby take on Marcos Valle's Brazilian boogie classic "Estrelar" ("Stellar Dub"), and Vinyladdicted joins forces with Sleazy McQueen for a trip into groovy, AOR disco territory.
…

Read more
Played by:
Buzz Compass
,
Sleazy McQueen
,
FINGERMAN
,
Dave Allison (Editorial)
,
Paul Thornton (Dig Deep / Reboot)
,
Djchrisrhythm / SUPER MOTION
,
Juno Recommends Disco
,
Giant Cuts
,
Osmose
,
DISCO B (LATE NIGHT SESSIONS)
,
Jean Claude Gavri
,
Martin Hayes (Mating Rituals Rec.)
,
DJ P-SOL
,
VinylAddicted
,
80's Child
,
FUNKYJAWS
,
Editor's Kutz
,
Alan Mooney's Edits
,
AlexUnder Base
,
The Silver Rider
,
Diggin' Disco Deep
,
SEEN ON TV
,
Astro Buhloone
…

Read more
Items 1 to 3 of 3 on page 1 of 1