Labels
Items 1 to 2 of 2 on page 1 of 1
FORTHCOMING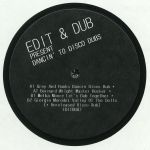 Cat: EDITDUB 7. Rel: 27 Nov 17
Disco/Nu-Disco
Grey & Hanks - "Dancin Disco Dub"

Bernard Wright - "Master Rocker"

Melba Moore - "Let's Dub Together"

Giorgio Moroder - "Vally Of The Dolls"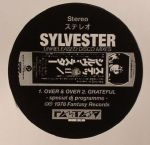 Cat: EDITDUB 6. Rel: 29 May 17
Disco/Nu-Disco
Over & Over (13:16)

Grateful (12:16)
Review: Since launching at the tail end of 2015, Tokyo's Edit & Dub Recordings has released a string of rare previously unheard remixes and re-edits from disco titans Tee Scott and Larry Levan. This time round, they've unearthed what they claim to be a couple of ludicrously rare, previously promo-only disco mixes of Sylvester cuts that first appeared in their native Japan in 1978. On the A-side, you'll find a brilliantly upbeat, expertly extended version of "Over & Over" that flips between periods of screaming release and low-slung, groove-based thrills. Flip for the horn-heavy thrills of "Grateful", where Sylvester's impassioned pleas ride a typically high-octane disco rhythm. It's the kind of driving workout that's guaranteed to get dancers sweating out on the floor.
…

Read more
Items 1 to 2 of 2 on page 1 of 1