Items 1 to 3 of 3 on page 1 of 1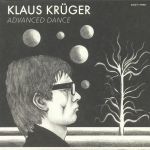 Cat: EA S017/HWR 01. Rel: 03 May 18
Techno
Detroit Bells (1:33)

Outside (3:48)

Latin Neighbors (4:03)

Advanced Dance (3:31)

For Miles (4:51)

Office Activity (3:48)

Metallic (4:23)

Motorik (alternate mix) (4:00)

Advanced Dance II (3:04)

Advanced Dance III (1:44)

Factory March (3:09)
Review: It would be fair to say that this release is fairly significant. It showcases material recorded - but never released - by former Tangerine Dream and Iggy Pop drummer Klaus Kruger throughout the 1980s. Variously inspired by kosmiche, Berlin School ambient, the cyclical movements of avant-garde American minimalism, the polyrhythms of Africa and contemporaneous electronic music movements - think EBM and European new age electronica, for starters - Advanced Dance contains some startling and hugely enjoyable material. The album's genius lies primarily in Kruger's ability to not only balance acoustic and electronic instrumentation, but also experimental instincts and melodious intent. Remarkably, some of the material even sounds like modern modular techno. In other words, it's one album of previously unreleased material that you really need in your life.
…

Read more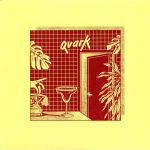 Qvark
(heavyweight vinyl 12")
Cat: EAS 016. Rel: 06 Mar 18
Broken Beat/Nu Jazz
Strano (3:27)

Mi Alzo (4:20)

Permesso? (5:19)

Qvark Disco Club (Vocale) (4:30)

Qvark Disco Club (Strumentale) (5:15)

Lino's Theme (4:10)
Review: Destination Milan, 1983: a group of like minded fusionists meet, jam and lay down their singular take on the blossoming Italo disco sound. A wild brew of funk, boogie, disco, Italo, rock and jazz, these sessions made it to tape but very little of it made it much further. Until now. Restored and remastered, these six tracks capture the familiarity the musicians had with each other and the loose energy shared between them. Highlights include the effortless interplay between guitar and sax on "Permesso?", the playful party swing of "Lino's Theme" and the slinky trippy intro "Strano". Bellissimo.
…

Read more
VARIOUS
Cat: EAS 018.
Disco/Nu-Disco
Donatella Viaggiano - "Napule Canta E More"

Giancarlo D'Auria - "Follia"

Tonica & Dominante - "Cicogna"

Oro - "Stop The War"

Antonio Sorrentino - "E Prumesse"

Donn Anna - "Nun Ce Sta Nient A Fa"

Mario D'Espiscopo - "I've Got The Music Of Your Love"

Oro - "Sasa"

Pino Amoroso - "Guagliu"
Items 1 to 3 of 3 on page 1 of 1