Items 1 to 2 of 2 on page 1 of 1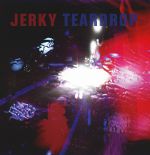 Cat: DR 001. Rel: 17 Jul 17
Minimal/Tech House
Jerky Teardrop

Jerky Teardrop (Blue mix)

Places We Belong To
Review: The last few years have seen Nathan Melja really hit his stride, landing on such esteemed labels as Mister Saturday Night, Black Opal and Technicolour with an addictively weird update of the classic boxjam format. Now he steps up to inaugurate Dream Real with three slices of upfront deviant business for all the sleazy dancers out there. There's no arguing with the rubbery bass tones and perfectly processed vocals on the original mix of "Jerky Teardrop", but there's also the more wave-minded delights of the "Blue Mix" version of the track to suit more reflective situations. By way of contrast, "Places We Belong To" smooths out the mood on the B-side with a low riding slice of boogie that sports just a whiff of indie thrown in for good measure.
…

Read more
$9.39
SAVE 25%
in stock
$7.04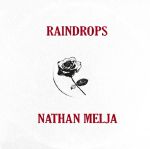 Cat: DR 002. Rel: 27 Nov 17
Techno
Ignore

Steam

Raindrops

That F Sound
Review: Nathan Melja drew some favourable attention with choice outings on Mister Saturday Night, Black Opal and Technicolour, but now he's steering his own label Dream Real as a vessel for his wayward but warm sonics. This second release keeps the psyched out tone of his previous work intact, offering up four jams of illustrious synth work and fractured beats for the adventurous souls out there. "Ignore" is a vaporous cut of stuttering drums and fuzzy chord shapes, while "Steam" sports a more clearly defined rhythmic pulse for the deepest house heads. "Raindrops" cools things down to a downtempo lilt, and then "That F Sound" nudges towards a leftfield techno domain that Melja ably makes his own.
…

Read more
$9.67
SAVE 25%
in stock
$7.26
Items 1 to 2 of 2 on page 1 of 1