Items 1 to 2 of 2 on page 1 of 1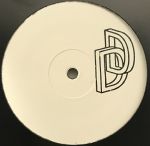 Cat: DD 005. Rel: 04 Sep 17
Deep House
Mars Water

Bubbles

How Good Is The Party

Twotet
Review: Dream Diary is a label operating out of Brixton that has previously featured the likes of Afriqua, Tom Gillieron and Richie Littler on its roster, and now it's the turn of the head honcho Oslo Roma to serve up some more of that subversive four-to-the-floor business. "Mars Water" is an infectious minimal roller with bass that wraps itself around your cerebellum and pulls you in deeper, while "Bubbles" does the same but without any drums to buffet it along. "How Good Is The Party" is a more experimental affair that deals with off kilter rhythmic fragments and spaced out textures, leaving EP closer "Twotet" to drop a more immediate slice of electro on the situation.
…

Read more
$8.77
SAVE 25%
in stock
$6.58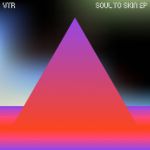 Cat: DD 101. Rel: 11 Jun 18
Experimental/Electronic
Soul To Skin

Dreams

Whisper

Find A Way

Soul To Skin (Inxec remix)
Review: The next release on Dream Diary comes from VTR, a hotly-tipped South London duo who merge various strains of electronic music with soul and pop songwriting nous. This debut EP was reportedly co-produced by Afriqua, who have been previously spotted on R&S as well as Dream Diary. "Soul To Skin" opens the EP in a mellow fog of ambient synths and arresting vocals that sound reminiscent of Stevie Nicks. That echo is confirmed on track two, a sultry cover of Fleetwood Mac's "Dreams" that will no doubt draw plenty of attention in the band's direction. "Whisper" taps up a little of James Blake's crooked blue-eyed soul, and watch out for long time tech house producer Inxec popping up to remix "Soul To Skin."
…

Read more
Items 1 to 2 of 2 on page 1 of 1