Items 1 to 3 of 3 on page 1 of 1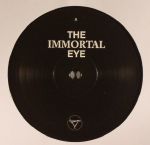 Cat: LINO 75. Rel: 20 Feb 17
Industrial/Noise
Grebenstein & Seefried - "Wufferfraction" (4:59)

Layne - "Love" (5:00)

Autumns - "Imposter Syndrome" (8:38)

DVA Damas - "Shortcut To X" (4:01)
Review: We were wondering what Regis' Downwards stable was planning for 2017, but it's clear that the UK techno lynchpin has absolutely everything under control. The year kicks off with a collaborative EP, The Immortal Eye, featuring a special selection of artists whose sounds only tinker with the techno formula, and which will undoubtedly appeal to a whole spectrum of electronic music enthusiasts. Jan Grebenstein and Christine Seefried, the former having already appeared for the label recently, team up on "Wufferfraction", a mid-tempo roller that ticks along at a steady pace amid a sea of electrifying acid sonics, while fellow recent signee Layne delivers a noxious cloud of rhythmic ambient through "Love". On the B-side, the Autumns outfit offer a cold, bleak, pseudo techno groove on "Imposter Syndrome", leaving the excellent DVA Damas to coax the cold out of the wave thanks to an excellent tune by the name of "Shortcut To X". Recommended.
…

Read more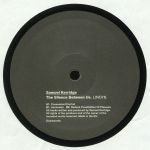 Cat: LINO 76. Rel: 16 Oct 17
Experimental/Electronic
Possession/Control (6:09)

Ascension (5:26)

Radical Possibilities Of Pleasure (4:30)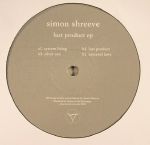 Cat: LINO 72 . Rel: 08 Aug 16
Industrial/Noise
System Living (6:12)

Silver Sun (4:58)

Lust Product (6:56)

External Laws (6:19)
Review: Simon Shreeve appears again this year for Karl O'Connor's esteemed imprint, following up the impressive Healing Bowl EP. It's no wonder really; the man also known as Monic pushes the kind of highly-engineered modern industrial music on his own Osiris Musik label, so easily finds a welcome home here. On side A, harsh textural abrasions are contrasted by body bashing bass frequencies on the demonic "System Living" while the seething and slow burning breaks contrasted by eerie chimes and nefarious sound design on "Silver Sun" sounds like running through a nightmare in slow motion. The paranoid and immersive sound design of the title track (on the flip) is reminiscent of some of Trent Reznor's soundtrack work, yet fantastic in its own right. Like Shifted is doing likewise of late, Shreeve deconstructs the classic aesthetic of UK techstep, deconstructing it in a modern format.
…

Read more
Items 1 to 3 of 3 on page 1 of 1