Items 1 to 3 of 3 on page 1 of 1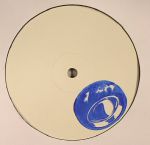 Cat: DOWNBEAT 010. Rel: 23 Nov 16
Deep House
Live At Downbeat Night (part 1) (20:01)

Live At Downbeat Night (part 2) (19:55)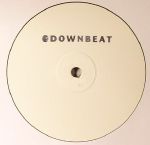 Deja Vu
(hand-stamped heavyweight vinyl 12")
Cat: DOWNBEAT 011. Rel: 12 Jul 17
Deep House
Creia (8:31)

Consciously (6:40)

The Cave (7:39)

Analog (8:54)
Review: Jose Rico is part of the Madrid based Downbeat, Freebeat and Shubaka Records. In addition, he has also released on Semantica, Ambiwa and Off Minor Recordings in recent times. Deja Vu is the 11th Downbeat installment and continues to explore a similarly retro route like his recent works: calling to mind the zeitgeist of early '90s deep techno on labels like Peacefrog. Here we have four emotional and spacey tracks, made by old synths and samplers. Starting off with the soothing ambient tones of "Crei'a" and the deeply hypnotic groove of "Consciously", the B side also offers more slow motion delights in the form of the evocative "The Cave" until the EPs finest moment arrives in the form of groovy deep house closer "Analog".
…

Read more
$10.50
SAVE 25%
in stock
$7.88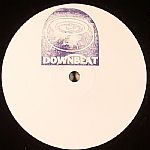 Cat: DOWNBEAT 05. Rel: 17 Aug 11
Deep House
September Rain

September Rain (Urtzi remix)

Stage

Ciclico
Review: Having shared duties with everyone's fantasy music tutor Mike Huckaby on a previous Downbeat release, Jose Rico returns to the label with a three track solo endeavour backed with an Urtzi remix. Reputedly the end result of self imposed exile with all manner of analogue equipment and MPCs, Yagoba Itzoiten impresses from the off. "September Rain" references the gentle key dynamics of Larry Heard, yet Rico's own warm chord arrangements and subtle drum placement lift the track beyond the realm of Mr Fingers pastiche. Urtzi's remix switches up the feel of the groove for a more dusty bottom heavy sensation, yet still retains the original's sense of melodic warmth. Check the flip for the restrained Hammond heavy vibes of "Stage" and the shimmering melodic brilliance that is "Cicilo".
…

Read more
Items 1 to 3 of 3 on page 1 of 1