Items 1 to 3 of 3 on page 1 of 1
Cat: DOG 1217. Rel: 08 May 18
Deep House
Dis Beat (Unxposd mixx) (6:08)

Aakenstein (6:27)

Lost In Atlantis (6:24)

School Old (Unxposd Classic mixx) (6:53)
Review: DJ Aakmael is a trusted authority when it comes to the deepest of deep house, keeping that classic approach alive and ensuring the heart and soul of the genre can be felt by those in need. This time the talented US producer is on Dogmatik for what seems to be the first time, and he's sounding as essential as ever. "Aakenstein" is one of the stand-out tracks on the EP, making deadly use of an FM bass line and a rugged, bumping beat to impart that quintessential Aakmael sound. By way of contrast "Lost In Atlantis" brings things down to a sultry simmer while Aakmael narrates you through an aquatic fantasyland.





…

Read more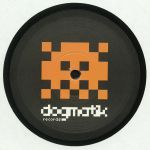 Cat: DOG 1216. Rel: 29 Jan 18
Minimal/Tech House
A1 (7:15)

NeproEP (6:47)

Peremay (6:39)

Rastafara (7:34)
Review: Having largely operated on an autonomous self-release basis up to this point, Outstrip make a sturdy connection with the Dogmatik empire and serve up some of their crucial minimal house wares for all to behold. "A1" is a shimmering treat of a cut with just the right amount of colour bleeding in between the drums, while "NeproEP" strips things back to a raw, functional core. "Peremay" has an ultra-minimal, ever so slightly dubby vibe to it, while "Rastafara" keeps things as lean as possible as well. This is a record that does a sterling job of demonstrating how less can indeed be more.
…

Read more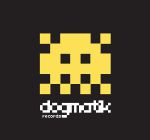 Cat: DOG 1214. Rel: 04 Sep 17
Deep House
King Of Snakeskin Boots

New Day

Press Select

The Valley Dub
Review: Birmingham's own Samu.L has previously appeared on One Records and Nite Grooves, but he makes it back into the fray after a couple of years out with this essential transmission for Dogmatik. This is chunky, stripped down tech house of the highest order, leading in with the tracky throb of "King Of Snakeskin Boots" and then swerving into the deeper tones of "New Day". "Press Select" is a craftier house jam peppered with bugging synth elements, while "The Valley Dub" gets into trippier territory for the after party crowd, making this all round a highly workable EP whatever hour of the night you're playing.
…

Read more
$8.83
SAVE 25%
in stock
$6.62
Items 1 to 3 of 3 on page 1 of 1