Items 1 to 3 of 3 on page 1 of 1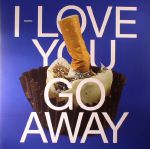 Cat: DHLP 001. Rel: 19 Jun 17
Disco/Nu-Disco
New Heimat (2:41)

Violence (5:01)

How To Cheat (4:40)

Gibberish Love Song (6:25)

Goldheart Mountaintop Queen Directory (2:20)

Let The Water Run (4:46)

Wipe The Shame (feat Xen) (4:09)

Bongos & Tambourines (3:43)

Warmth (How Mean Is Mean?) (4:15)
Review: Tel Aviv's Nadav Spiegel takes off where he left us with last year's mini album Can You Pass The Knife? with the full-length I Love You Go Away. Touching on the likes of Jamie Lidell, Stuart Price, Luke Slater and Alexis Taylor with a great strength at hooky one-lines and profound pictures, Nadav remains pensively introspective over his often full-flavoured machine grooves. Highlights include the cloud-surfing instrumental "Let The Water Run", the heavily LCD laced hypnotic sermon "How To Cheat" and the poignant eastern sunset twang of the finale "Warmth". Outstanding.
…

Read more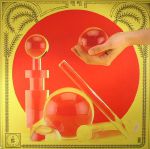 Cat: DH 011. Rel: 31 Jul 17
Disco/Nu-Disco
Perfect Circle (8:03)

Ha Lalla (7:01)

Slower Circle (4:20)
Review: Name a highly respected and innovative label in techno and there's a strong chance Chaim has blessed it. Moscoman's Disco Halal is a perfect fit for Chaim who's signature flexes around the alluring, mystical and hypnotic aesthetics and instrumentations of the east. "Perfect Circle" is the perfect example as it charms the softest of snakes from the deepest of pockets then brainwashes them with an array of trippy vocal stutters and spine-rippling chords. "Ha Alla" maintains the spiritual feels with a little more steel drum introspection while "Slower Circle" takes elements of the lead track and brings them right down into a low-lidded slumber jam. Sweet dreams.
…

Read more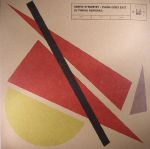 Cat: DH 010. Rel: 22 May 17
Deep House
Plane Goes East (remix) (6:26)

Voodoo Your Ex (remix) (6:33)
Items 1 to 3 of 3 on page 1 of 1