Items 1 to 3 of 3 on page 1 of 1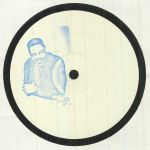 Cat: DIGWAH 02. Rel: 20 Dec 16
Minimal/Tech House
Something Else (11:22)
Review: Mystery label Digwah debuted in the summer, with a soul soaked trip into minimal techno territory that was supported by Ricardo Villalobos, amongst others. Like that 12", Something Else is a single-sided, hand-stamped affair, with no information given about the identity of the producer (or producers) involved. This cut retains the late night techno vibe of the original, but with percussion and whizzing electronic noises that recall classic tech-house from the likes of Swag, Rob Mello and David Duriez, rather than Berghain-friendly minimalism. The subtle, party-minded approach is confirmed by the use of cut-up vocal samples from Cuba Gooding Jr's "Happiness Is Just Around The Bend", which also featured on Nightmares On Wax's 1990 bleep techno anthem, "Aftermath".
…

Read more
Cat: DIGWAH 01. Rel: 05 Apr 18
Minimal/Tech House
What A Day (8:50)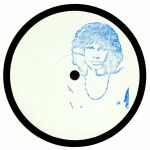 Cat: DIGWAH 03. Rel: 10 May 18
Minimal/Tech House
Ijzeren Rots (8:32)
Review: Since launching in 2006, the men or women of mystery behind the sneaky Digwah series have delivered a couple of sought-after, single-sided 12" singles that blend familiar samples with rock solid tech-house grooves. Predictably, this third volume in the series sticks closely to the blueprint, wrapping twinkling electric piano motifs and a restless, looped bassline around a rhythm track rich in jazzy hi-hats, snappy drum machine snares and tough, locked-in kick-drums. It's arguably closer to deep house than its predecessors, with the tactile and warming samples - lifted, it seems, from the late '60s West Coast rock record - helping to create a rolling, late night feel. The previous Digwah releases sold out quickly, so you'll have to act fast to secure a copy of this one.
…

Read more
Items 1 to 3 of 3 on page 1 of 1