Items 1 to 1 of 1 on page 1 of 1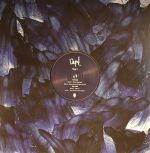 Denzel - "About Greatness" (7:32)

Denzel - "About Greatness" (Satoi remix) (7:41)

Bravik - "130314" (6:58)

Bravik - "130314" (Fred P reshape) (7:48)
Review: Dept. is a Helsinki based, newly found record label and music collective. Their VA1 contains originals by Dept. regulars, Denzel and Bravik supported with remixes from Satoi and the legendary electronic music pioneer, Fred P.

Denzel's "About Greatness" exhibits classic house vibes infused with a modern approach utilising a rich palette of rhythms, pads and a monologue which guides the listener through the track. Satoi's remix pushes the original towards a technoish form with a more straightforward and darker yet melodic take.

In contrast Bravik's track "130314" is a summerish and monotonic, uptempo stomper which contains a finely refined contrast between the distorted rhythms, sub bass and synth stabs. In the reshape Fred P has traditionally taken the track to a completely new path by tweaking the original elements to an unrecognisable state, creating an atmospheric and funk-esque house track.

Dept. VA1 is an intriguing combination in the best possible way.
…

Read more
Items 1 to 1 of 1 on page 1 of 1