Items 1 to 3 of 3 on page 1 of 1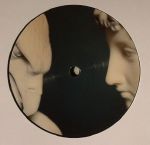 Cat: DELAPHINE 003. Rel: 02 Jan 15
Ambient/Drone
Track 1

Track 2
Review: A new year brings a third S.A.M. release on his own Delaphine label from Samuel Andre Madsen and a noted change in approach from the Danish producer. Whereas the two previous S.A.M. 12"s have seen Madsen explore the more minimal and dubby strains of techno with aplomb, this third record sees him retain the sense of atmosphere but discard with the need for any rhythmic backbone. It's telling that both tracks here are quite exquisite ambient journeys, suggesting Madsen is currently in the midst of an inspirational production patch. If you need some ambience to set the tone for a mix both tracks here fit the bill perfectly, with the orchestral touches of the B-side our personal favourite.
…

Read more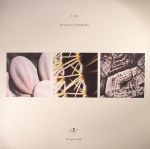 Cat: DELAPHINE 008. Rel: 18 Apr 17
Minimal/Tech House
Baby I'm Sorry (5:23)

Alone In A Crowd (9:22)

Out Of Touch (8:42)

Pour Aisha (11:17)

Two Hearts In Doubt (7:35)

Mirror (1:16)

Better To Have Loved (8:11)

Thank You/Dream State Of A Bellmaker/Big Sur (14:00)
Review: A mere four years after making his 12" debut on Fathers & Sons Productions, Samuel Andre Madsen delivers his debut album on Delaphine, the label he set up to release his music back in 2013. There's much to admire about Dream State of A Bellmaker, which attractively drifts between undulating ambient bliss, deep and melodious techno shufflers, evocative electronica, becalmed drone explorations, and atmospheric compositions that define easy categorization (see the electronic jazz/ambient/dream house fusion of "Better To Have Loved"). It's a hugely enjoyable and entertaining set, full of intricately programmed and life-affirming music.
…

Read more
$28.02
SAVE 30%
in stock
$19.62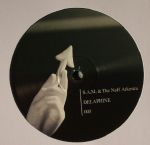 Cat: DELAPHINE 005. Rel: 16 Nov 15
Minimal/Tech House
Track 1 (16:28)

Track 2 (10:13)
Review: Denmark's Samuel Andre Madsen returns on his own Delaphine imprint, hooking up with The Naff Arkestra this time for some jagged and off-kilter deep house. "001" evolves mainly around an offbeat and confusing drum pattern that provides a dichotomy from the mesmerising Rhodes melody and delayed stabs that lurk about in the mix. On the flip '002" is a bit more straight ahead but those wet tom drums still don't quite lock, but gives the track its liquidity and swing which works so well. Crazy synth stabs swimming about in tape delay hover above hissing metallic high hats to wonderful effect. More tremendous stuff from this energetic producer.
…

Read more
Items 1 to 3 of 3 on page 1 of 1