Items 1 to 3 of 3 on page 1 of 1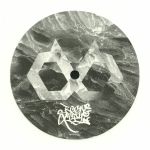 Cat: DICA 005. Rel: 25 Apr 18
Drum And Bass
Digital - "Uprock" (5:22)

6Blocc, Calculon & Shamanga - "Call Out" (4:20)

Fanu - "Machinedrummachine" (4:36)

Agzilla - "Tessellation" (5:08)
Review: Defrostatica's latest release features a veritable rogues gallery of new and established drum and bass talents. Chief amongst them is long-serving producer Digital, who kicks things off with the pop-gun synth-bass, intricate percussion edits and manipulated rave stabs of "Uprock". Speaking of razor-sharp, quick-fire drum edits, you'll find plenty more on the post-jungle madness of 6Blocc, Calculon and Shamanga's superb "Call Out". Turn to the flip for Fanu's fearsome "Machine Drum Machine" - think punchy D&B with added pots and pans percussion - and the hot-to-trot, early morning sub-bass pressure of Agazilla's dark and creepy "Tessellation".
…

Read more
Cat: DICA 006. Rel: 25 Apr 18
Drum And Bass
Evidence (4:41)

Ikillwantu (7:01)

Talkin (3:45)

Uhhhwheee (2:52)

Doinit (4:29)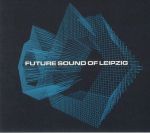 VARIOUS
Cat: DICC 001. Rel: 24 May 18
Drum And Bass
Alec - "Ucandoit"

Kjubi - "Prohibition"

Maltin Worf - "All My Money"

DJ YumYum - "Nous"

Mute-atioN - "One6tee"

Trainsient - "Scrill"

Kiat - "Brooklyn" (Booga remix)

Alza 54 - "Giddim"

BRKN1 - "Slow Clearance"

RUZ - "Billy Lion"

Schmeichel - "Ghostinnatown"

KC - "Mahalo"

Goodkat - "Renaissance"

SicStyle - "BaileJuke"

Kator - "Connor" (LXC Ravefix)

The Boy & The Sine - "Crisis"

Sinister X - "Manila"
Items 1 to 3 of 3 on page 1 of 1