Labels
Items 1 to 2 of 2 on page 1 of 1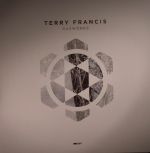 Cat: DEFP 005. Rel: 30 Nov 15
Minimal/Tech House
Intistars

Gasworks (original)

Gasworks (Darren Roach remix)

Gasworks (Joseph S Joyce remix)
Review: Default Position's latest offering is 'Gasworks' by Terry Francis.
…

Read more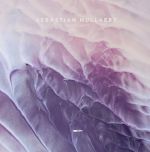 Cat: DEFP 011. Rel: 11 Sep 17
Techno
Samunnati (The vocal Expression)

Samunnati (In That Distorted Light mix)

Samunnati (original)

Samunnati (Wa Wu We Simplification)

Samunnati (Knutsson/Berg remix)

Samunnati (Joseph S Joyce remix)

Samunnati (Daniel[i] Revist)
Review: Minilogue member Sebastian Mullaert has been rapidly building on his reputation in recent years, and now he gets to enjoy an expansive double pack release on Default Position with plenty of remixers on board for the ride as well. The "Vocal Expression" of "Samunnati" is a sleek house jam sprinkled with shimmering chords, while the "In That Distorted Light" mix is a more cosmic, arpeggio-filled affair that aligns with the deep techno tendencies of the original. Wa Wu We heads into icy minimal territory on the "Simplification" version, while Knutsson/Berg take a nimble but ultimately simple approach in reducing the track down to a subtle core.
…

Read more
Items 1 to 2 of 2 on page 1 of 1