Items 1 to 3 of 3 on page 1 of 1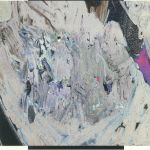 Prone
(140 gram vinyl 12")
Cat: DSR 003. Rel: 05 Feb 18
Techno
Singularity (6:19)

Clay Passage (5:11)

Pathos (5:32)

Prone (6:40)
Review: After initial outings from phile and Ptwiggs, the Deep Seeded crew welcome phile member Barking into the fold for another excursion into crooked techno from the outer realm. There's a lingering sense of industrial malaise emanating out of "Singularity" thanks to some dense signal processing, while "Clay Passage" pings off into a strange but utterly accomplished trip into Fourth World techno that packs a serious rhythm without the need for obvious drum lines. "Pathos" matches malevolent beats and tones with dominant ambience to create a proper push 'n' pull of a track, and then "Prone" rounds the EP off with some gutsy analogue demolition for the broken techno and electro crowd to get wild to.
…

Read more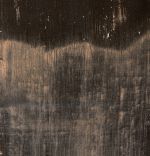 Phile
(140 gram vinyl 12")
Cat: DSR 001. Rel: 17 Jul 17
Techno
Found In Blood

Marauder

Abhor

Govern This

Deadzone
Review: Proof of the rude health of the Australian underground abounds with this new label from Phile, who step out with a self-titled debut EP that tells you all you need to know. This is searing, brutalist techno crafted with invention and imagination - the dense crackle of the beats and scorched peals of synth on "Found In Blood" are a visceral force to behold. "Marauder" is mellow by comparison, furnishing a minimal beat with live bass, dramatic string licks and steadily building atmospherics. The analogue dirt of "Abhor" is positively evil, and that's before Karina Utomo's none-scarier vocals come into play. Brimming with personality and demanding of your attention, Phile made themselves a duo to watch in one fell swoop.
…

Read more
$9.33
SAVE 25%
in stock
$7.00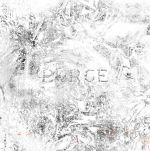 Purge
(140 gram vinyl 12")
Cat: DSR 002. Rel: 23 Oct 17
Experimental/Electronic
Day Of Wrath

Exuviae

Never Meant To Exist

YYYY

Lara Dies

Finding Inside
Review: New Sydney-based label Deep Seeded has a clear mission to subvert conventions about club music, and new signing ptwiggs is right in there with the kind of otherworldly grime weirdness that you might find around the likes of Visionist, Rabit and other such sonic tinkerers. There's plenty of brutality at work on "Day Of Wrath", while "Exuviae" aims for something airier while getting sideswiped by distortion and trance leads. There are calmer moments, but it doesn't take long for intense levels of sound design, sampling and raucous processing to shake up the situation.
…

Read more
$10.98
SAVE 25%
in stock
$8.23
Items 1 to 3 of 3 on page 1 of 1