Items 1 to 3 of 3 on page 1 of 1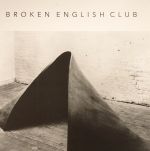 Cat: DEATH 01. Rel: 03 Aug 16
Industrial/Noise
Myth Of Steel & Concrete (3:34)

Our History In Bones (3:02)
Review: Oliver Ho inaugurates his new imprint under the Broken English Club alias "where absurdist melodrama meets vile electronics." This new 7" inch features two raw and confronting tracks: on Side A we have the title track with its pounding and trance inducing tribal drums backing an onslaught of alien vocals, swimming in layers of noise and distortion; riveting stuff! On the flip "Our History In Bones" harks back to the chilling drone rock experiments as heard on his tremendous Suburban Hunting LP last year with his trademark nonchalant vocals in yet another brilliant display of modern post-punk interpretation.
…

Read more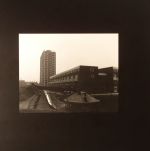 Cat: DEATH 004. Rel: 04 Jul 17
Techno
Kiss The Floor - "This Desire" (3:07)

Karl & The Kurbcrawlers - "Same Day (Again)" (3:36)
Review: Oliver Ho's industrial-minded Death & Leisure label enjoyed a successful debut year in 2016, serving up a trio of quietly impressive releases. This EP, the label's first of 2017, is effectively a showcase for the work of Ho's old pal Regis, AKA Karl O'Connor. On the A-side he joins forces with Veronica Vasicka as Kiss The Floor, wrapping mind-altering bass and layered vocals around a sparse drum machine beat on minimal wave throb-job "This Desire". O'Connor goes solo on the flip as Karl & The Kurbcrawlers, indulging his industrial punk fantasies on the apocalyptic slammer that is "Same Day" again. He even gets on the mic, coming on like Jilted John after a few too many sherberts.
…

Read more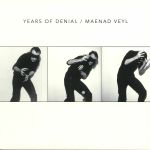 Cat: DEATH 005. Rel: 12 Jan 18
Techno
Years Of Denial - "We Operate On Each Other" (5:48)

Years Of Denial - "Numeric Affairs" (dub version) (8:14)

Maenad Veyl - "Paint The Ossuary" (4:05)

Maenad Veyl - "Tell Me Secrets" (3:48)

Maenad Veyl - "Who You Could Not" (5:44)
Items 1 to 3 of 3 on page 1 of 1