Items 1 to 3 of 3 on page 1 of 1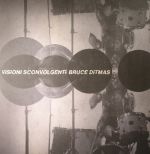 Cat: VCR 010. Rel: 20 Jun 17
Experimental/Electronic
Incubo (2:19)

Reparto Totura (4:15)

Il Terrore A Luce Verde (2:27)

Visioni Sconvolgenti (3:15)

Bruciore Pelle (1:48)

Sega Della Morte (2:13)
Review: America's Bruce Ditmas has always relied on the outer fringes of the jazz scene, even before he began to experiment with abstract electronics. The man is a classically trained drummer who has made the switch to pastures more left of field, and that's how he's landed on the sorts of sounds emanating from the present Visioni Sconvolgenti. Out through Dead-Cert, this is one of the most intriguing slices of experimentation that we've heard the year, and it blows a lot of the current generation's work out the water. The label has always been a source of quality gear, but this might just be one of the best things they've put out. For fans of Hanson, Dilloway and Turman.
…

Read more
Cat: VCR 008. Rel: 05 Aug 15
Experimental/Electronic
Luxury Apartments #1 (23:00)

Luxury Apartments #2 (18:01)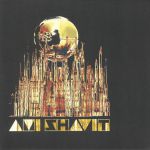 Cat: VCR 012. Rel: 09 Jan 18
Experimental/Electronic
Neural Oscillations (13:45)

Alpha Rhythms 1 (8:20)

Alpha Rhythms 2 (6:05)
Review: Finders Keepers stronghold, Dead-Cert Home Entertainment, has unsurprisingly come through with another utterly winning release, this time by the legendary Ami Shavit. The Israeli producer, who is famed for 1977's In Alpha Mood, has largely resided in the shadows over the last three decades, and this is his return to the spotlight, an eerie and ever-enthralling voyage through the deepest, most intricate corners of the synth game. "Neural Oscillations" is a cinematic opener, composed of sparse, itchy percussion shots and cascading harmonies that have an aqueous texture - absolutely brilliant. On the B-side, we have more of the same sort of panache, spearheaded by the wonderful "Alpha Rhythms" 1 and 2, two supremely deep pieces of drum machine experimentation, backed by a familiar wave of tenebrous synthesizer experimentation. Beautiful.
…

Read more
Items 1 to 3 of 3 on page 1 of 1