Labels
Items 1 to 2 of 2 on page 1 of 1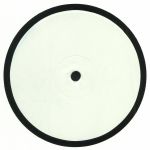 Week-End
(hand-stamped 140 gram vinyl 12")
Cat: DEGREY 002. Rel: 19 Feb 18
Bass
Week-End (5:43)

6PNHHPE (7:04)

Stabilizer (4:36)

Seita (5:36)
Review: De Grey launched last year with a 12" from Webstarr, and now it follows up with the raw, rough and ready sound of Jack Angle. "Week-End" is a lithe, percussive beast of a track that matches bloated kicks with glassy hits for a tracky but distinctive end result. "6PNHHPE" is a looped up, off-kilter affair that sports an industrial techno thread but heads into stranger territory with ease. "Stablilizer" is a more balanced, melodic affair but again those distinctive metallic tones pervade the mix and inject some real character into Angle's music. "Selta" takes this approach and whips it up into the most lively, peak-time minded belter on the whole record, sneakily tucked away on the B2.
…

Read more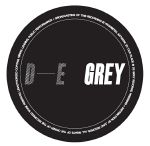 Cat: DEGREY 001 . Rel: 10 Apr 17
Bass
We Can't Have Nice Things (5:30)

Warsaw (5:58)

Exit (6:07)
Review: Webstarr first came to light back in 2014 with a deadly single on Beneath's ever-essential Mistry label, so you know that his moves in the bass music world come highly recommended. Finally coming back on the radar to kick off the De Grey label, his tough, limber productions sound stronger than ever, drawing on industrial and dub influences but framing them in a thoroughly modern context. "We Can't Have Nice Things" uses a plaintive lead that wouldn't sound out of place on a Hodge production, with roughneck drums to match, while "Warsaw" takes a swerve towards brooding techno-flavoured structures. "Exit" is arguably the strongest track here with its tightly wound, urgent rhythmic pulse sounding fit for a Livity Sound release.
…

Read more
Items 1 to 2 of 2 on page 1 of 1