Items 1 to 2 of 2 on page 1 of 1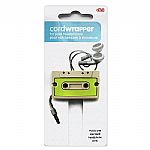 Cat: 486986 Rel: 02 May 13
Cord wrapper for earphones and cord
Notes: Cassette tape shaped cord wrapper for your earphones, helping to avoid tangled wires. Fits one standard set of earphones and cord.
…

Read more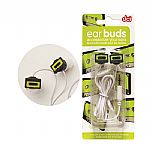 Cat: 486985 Rel: 12 Jul 13
Retro earphones in the shape of cassette tapes
Notes: The DCI Cassette Earbuds are compatible with any device with a standard 3.5mm headphone jack.

Get old-school with your music. Sport these nostalgic earbuds in the shape of cassette tapes (remember those?) to let people know how totally retro-chic your tunes are. Just watch out for sneak attacks from envious passersby.
…

Read more
Items 1 to 2 of 2 on page 1 of 1