Labels
Items 1 to 3 of 3 on page 1 of 1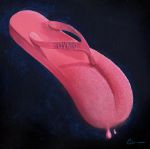 Cat: CY 013. Rel: 05 Sep 16
Disco/Nu-Disco
Flip Flop Licker

Rocks In My Socks
Review: Cynic return after a years heitus with a couple tracks from label boss Felix Dickinson. Meat and potatoes by Mr.Dickinson and additional noodles from Robin Lee. Acidic dance music for your feet.
…

Read more
Cat: CY 010. Rel: 05 Aug 13
Disco/Nu-Disco
Losing My Innocence (original)

Losing My Innocence (Foolish dub)

Losing My Innocence (Cage & Aviary Swamp mix)

Losing My Innocence (Cage & Aviary Swamp dub)
Review: Felix Dickinson and Jamie Read's revitalized L.H.A.S. Inc project return to the former's Cynic label with Losing My Innocence. In original form, L.H.A.S. Inc present a blue eyed slo mo acid side to their collective palette that demonstrates some notable diversity and a capacity for song writing. Complementing this is a dub from Dickinson in his Foolish Felix guise and two self styled 'swamp outs' from South London's finest Cage & Aviary.


…

Read more
Cat: CY 014. Rel: 05 Feb 18
Deep House
Take Me Back

To La Luna
Review: George Levings of Commix (Metalheadz) and Endian (Secretsundaze) joins Cynic with a mesmerising 9 minute long live mix of a few simple elements. Felix joins George on the flip with a jam reminiscent of old boogie in the vein of Maze, but with a creeping sinister undertone.





…

Read more
Items 1 to 3 of 3 on page 1 of 1