Items 1 to 1 of 1 on page 1 of 1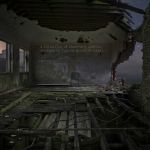 VARIOUS
Cat: CGR 002. Rel: 24 Apr 17
Experimental/Electronic
Shammen Delly & Vincent - "Tangerene"

Soul Plateau - "Firing"

Shocko - "All Of You"

Planting - "Relatives"

Phayon - "Halo"

Hylo - "Paris"

The Crimson Underground - "Aneuch"

Steve McCready - "Harlequin"

Thran - "Particle"

Ryan Vail & Best Boy Grip - "Arnald"
Review: Hailing from Derry, Ireland, Culture Glitch has been established as a platform to showcase local talent in the field of electronica, and by the sounds of this compilation the town is a hotbed of exciting, original producers pushing introspective sounds. There are delicate ambient tones with vocals from Soul Plateau, crafty breakstep constructions from Shocko, off-kilter beats from Hylo and much more besides. What binds the release together is a strong sense of melody and emotion, bringing all manner of tempos and rhythms together in one strong statement of what the Derry underground is all about.
…

Read more
$15.35
SAVE 30%
in stock
$10.75
Items 1 to 1 of 1 on page 1 of 1