Items 1 to 2 of 2 on page 1 of 1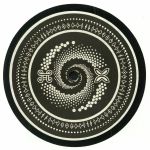 Cat: CULTED 002. Rel: 20 Jun 18
Disco/Nu-Disco
Inigo Vontier - "Cha Cha Cha" (6:47)

Pietnev - "Nathan" (5:52)

Dreem Lion - "Acid Se Con Do" (6:23)

Alex Le Fan - "Mambo Jambo" (4:34)
Review: Less than three months have passed since the first volume in the Cult Edits series arrived in stores, but already the Multi-Culti crew has rustled up another quartet of weird and wonderful reworks. We're particularly enjoying the bizarre chanted vocals and druggy electrofunk flex of Inigo Vontier's brilliantly madcap "Cha Cha Cha", though the dense, post-punk Afro-tribal romp that is Dreem Lion's "Acid Se Con Do" is also superb. If percussion-laden heaviness is your thing, be sure to check Alex Le Tan's rework, which brilliantly breathes new life into a chant-tastic chunk of carnival ready drum circle insanity.
…

Read more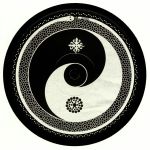 Cat: CULTED 001. Rel: 07 Mar 18
Disco/Nu-Disco
Manfredas - "Mani From The Block" (7:57)

Siaubas - "Hare Hare" (6:24)

Simple Symmetry - "Yalla" (6:42)
Review: Those fine folks behind the otherworldly Multi-Culti imprint have decided to launch a re-edit series, naturally focusing on reworks of weird and wonderful, off-kilter gems from around the world. This first serving of Cult Edits naturally contains some seriously tasty and exotic fare, most notably the parping, horn-heavy shuffle of Manfredas's "Mani From The Block", a stretched-out interpretation of what appears to be a Turkish style funk weird-out. Flip to the B-side for two more heavyweight slabs of wild goodness: the low-slung, dub-fired post-punk insanity of Siaubas's "Hare Hare" rework, and the throbbing, chant-along drug-chug of Simple Symmetry's brilliant "Yalla" interpretation.
…

Read more
Items 1 to 2 of 2 on page 1 of 1