Items 1 to 3 of 3 on page 1 of 1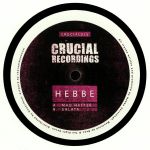 Cat: CRUCIAL 016. Rel: 13 Mar 18
Deep Dubstep
Mad Hatter (5:08)

Galata (4:58)
Review: Rotterdam's Hebbe continues his rich vein of trippy form with this debut on Crucial. "Mad Hatter" lives up to its name as it pings with warped textures that fly in and out when they're not supposed to while "Galata" stomps and swaggers with dusty eastern strings as it gradually develops a stern vocal message. Crucial by name.
…

Read more
Escher (4:27)

& (4:53)

Fall Of Mevia (4:25)

Nightmares (3:32)
Review: Last spotted on Sleeper's Crucial a year ago, Los Angelo Oxossi returns with four more frenzied fusions. "Escher" gobbles down on classical rudiments and spits them back out in a fiery, unpredictable meld that genuinely sounds like no other, "&" pays homage to the jazz foundations while "Fall Of Mevia" takes us into deeper psychedelic pastures as a gothic arpeggio wafts and curls around an industrial strength halfstep. Finally "Nightmares" takes us out in the more experimental oceans with a twisted time signature and seasick, woozy bass experience. Like everything on Crucial, this is seriously one of a kind.
…

Read more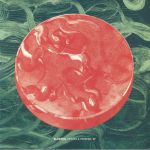 Cat: CRUCIAL 017. Rel: 24 Apr 18
Deep Dubstep
Le Goonz (4:41)

Greens (5:17)

Smoke & Mirrors (5:11)

U Take L's (5:07)
Review: Crucial by name, crucial by nature. Bossman Sleeper reminds us who woke he truly is with four more singular spells. "Le Goonz" is a fine balance of string-twanged mysticism and orchestral drama, "Greens" is your full five-a-day for the rest of your life thanks to its wholesome trippy cascades and grunting humanised rhythm elements, "Smoke & Mirrors" is a classic graveyard prowling business while "U Take L's" takes us right back down into the distorted slurry where nothing but kicks and distorted bass run the game. Wake up.
…

Read more
Items 1 to 3 of 3 on page 1 of 1