Items 1 to 3 of 3 on page 1 of 1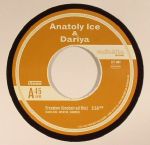 Cat: CR 7004. Rel: 12 Jan 17
Soul
Freedom (Unchained mix) (3:55)

Freedom (Mr. Confuse remix) (3:42)
Review: It's been almost four years since we last heard from Anatoly Ice and Dariya, and we were beginning to miss the duo's magnetic waves of seductive nu-soul. Backed by a gentle sway of breakbeats, "Freedom (Unchained)" is the sort of tune that will have cross-cultural appeal, drawing in influences from pop, r&b, and even a little country love. On the flip, Mr Confuse twists the groove up to transform the original into more of a light-hearted house swelter, backed by the original's suave vocals.
…

Read more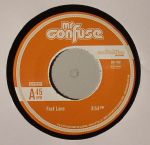 Cat: CR7 002. Rel: 05 Nov 15
Funk
Fast Lane (3:54)

The Turnaround (4:00)
Review: Hannover funk hero Mr Confuse continues his freakery with this limited 45": "Fast Lane" slaps the Hammonds so hard you begin to consider setting up a welfare charity for funk's most important key-based instrument. "The Turnaround" sees Mr Confuse turning his slap-happy focus to the bongos as a conga rattles hard beneath another insistent key-line. Essential modern funk.
…

Read more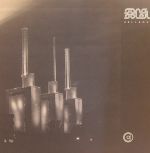 Hellnova
(2xLP + MP3 download code limited to 250 copies)
Cat: CRLP 001. Rel: 17 Mar 16
Broken Beat/Nu Jazz
Welcome To My World (3:03)

Dawn Of Mankind (4:40)

Mentalonliest (4:25)

Deep In The Dark (4:10)

Where Have You Been (3:43)

No Looking Back (feat Lady Emz) (5:47)

Hellnova (5:56)

Seaside Suicide (3:52)

Solo (feat Paco Mendoza) (4:36)

Deadness Of My Town (5:34)

The Day After (feat Lady Emz) (3:59)

Sans Soleil (4:00)

And I Love He (4:06)
$24.69
SAVE 25%
in stock
$18.52
Items 1 to 3 of 3 on page 1 of 1